2018 has seen a rise in a few eco-trends we're really excited about. Plastic drinking straws have been replaced with an increased desire for environmental consciousness, and in the world of travel, more and more people are hungry for holiday destinations that are both 'grammable and green. One place that has really started to take steps in this regard is Australia, where eco-tourism has become the new emerging trend – and it's one we should surely all get behind. So next time you're planning a getaway, you don't have to stress about your environmental footprint – choose a responsible and sustainable destination for your trip, and you're sure to feel extra relaxed when you return home. Here's a list of our top 8 eco-friendly hotels in Australia for guilt-free relaxation.
7 Aussie hotels that are saving our planet
For luxury seekers:
Ramada Eco Beach Resort, Broome, NSW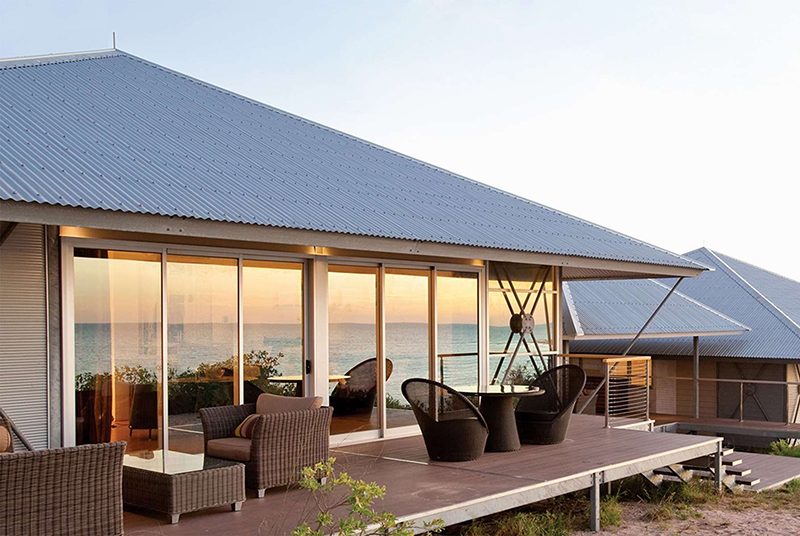 130 km south of Broome in the untouched Kimberley environment lies this eco-friendly haven. Ramada Eco Beach Resort is the perfect destination for guests to indulge themselves in what promises to be an unforgettable experience of relaxation and warmth (yes, even in the wintertime!) The accommodation has literally everything you need for a perfect holiday including a day spa, oceanfront swimming pool, in-house yoga and even off-site glamping!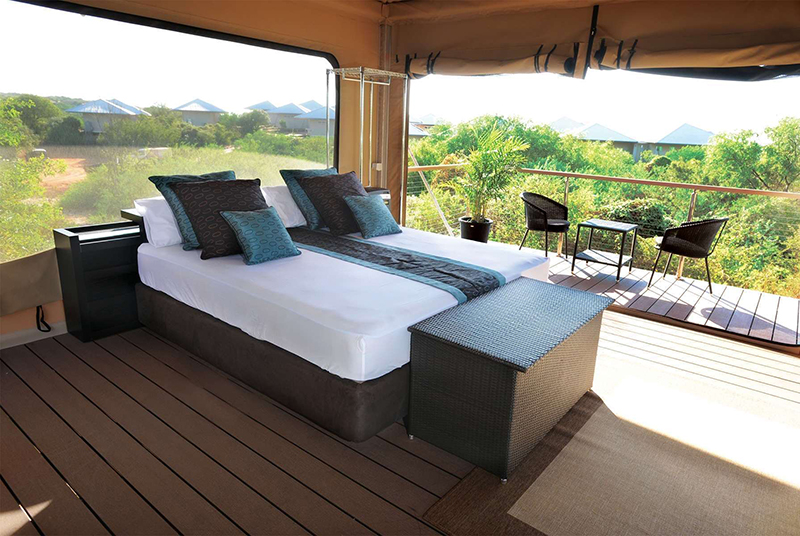 Best time to visit: April to September
Address: 323 Great Northern Hwy, Broome, WA 6725, Australia
Phone: +61 891 938 015
Find cheap flights to Broome* Stay at the Ramada Eco Beach Resort*
For city slickers:
Radisson Blu, Sydney, NSW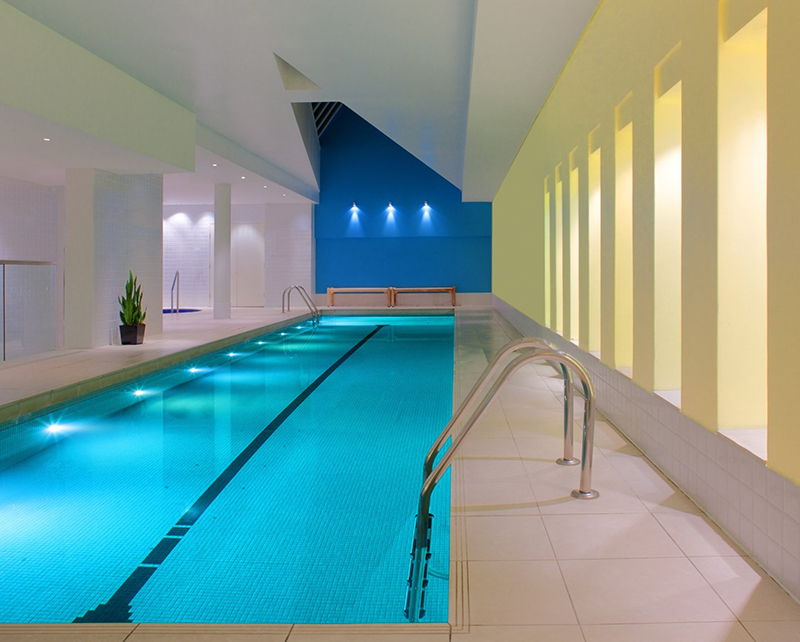 Right in the heart of Sydney's spectacular CBD, you'll find Radisson Blu Hotel, an establishment committed to eco-best-practice. Radisson Blu was granted Earth Check Gold Status in 2016, but by no means does a stay there imply giving up the finer things you may be accustomed to in other luxury hotels. An 1850s heritage-listed building in the Beaux Arts style, the Radisson contains 362 luxury 5-star rooms in a prime setting surrounded by some of Sydney's best cafes and restaurants, close to parks and just a short drive to the beach. Guests here are spoiled for choice when it comes to activities. Come home after a big day exploring and treat yourself to a spa treatment, a dip in the hotel pool or get your sweat on at the in-house gym.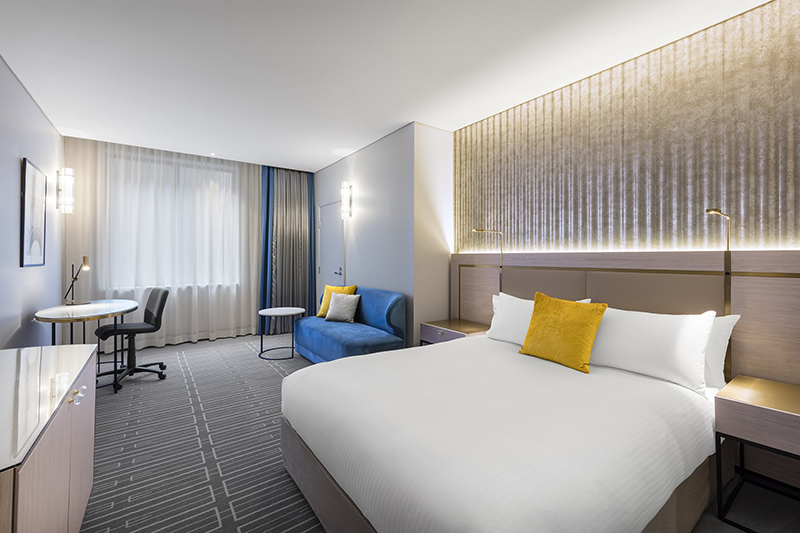 Best time to visit: September to November
Address: 27 O'Connell Street, Sydney, NSW 2000, Australia
Phone: +61 282 140 000
Find cheap flights to Sydney* Stay at Radisson Blu Sydney*
For backpackers:
Sydney Harbour YHA Hostel, Sydney, NSW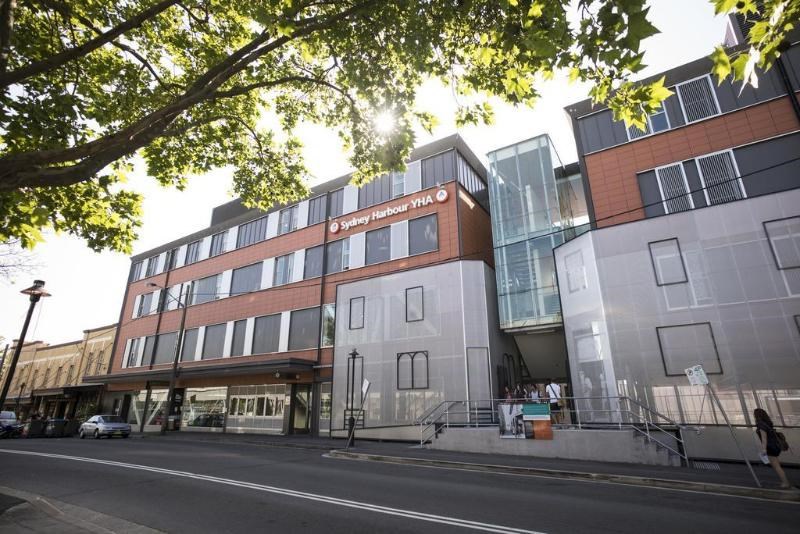 There's so much to love about Sydney Harbour YHA … It's clean, it's affordable AND it's eco-friendly! If you're stopping over in Sydney and want to stay somewhere central with harbour views then look no further. The hostel has a range of room types available and even includes child-friendly options. The property has a heap of eco-friendly measures in place to reduce their carbon footprint. The accommodation is equipped with solar-powered hot water and rainwater tanks for clean water, it follows a strict recycling policy for recyclable waste, and implements water saving measures. Located a short walk from Sydney landmarks, you'll get the ultimate Sydney experience (without the Sydney price tag!)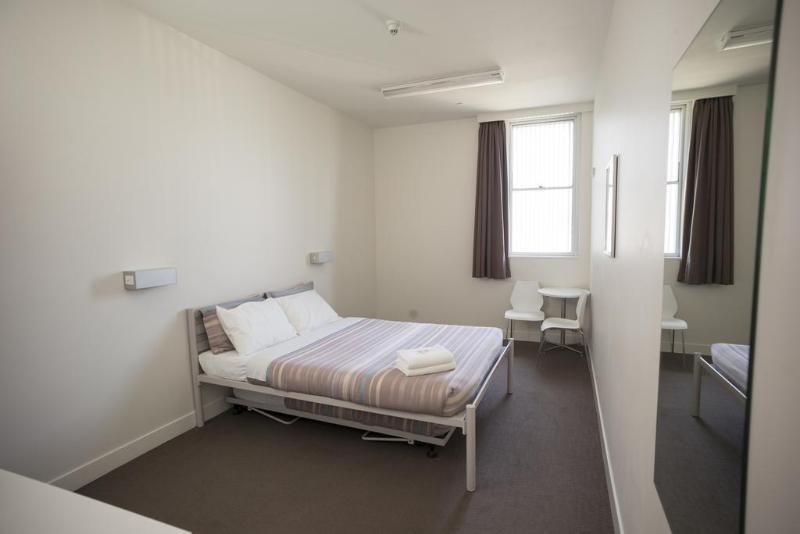 Best time to visit: September to November
Address: 110 Cumberland Street, Sydney, NSW 2000, Australia
Phone: +61 282 720 900
Find cheap flights to Sydney* Stay at the Sydney Harbour YHA Hostel*
Apollo Bay Eco YHA Hostel, Apollo Bay, Victoria
https://www.instagram.com/p/BQXLy3yD2JL
Apollo Bay Eco YHA is an eco-certified accommodation that follows highly progressive energy and water conservation techniques. The architecturally distinct building is centrally located for easy on-foot access to the beach, golf courses and the town of Apollo Bay. If you're looking to save a bit of coin without compromising your experience, then look no further!
Find cheap flights to Melbourne* Stay at Apollo Bay Eco YHA Hostel
Best time to visit: September to November
Address: 5 Pascoe Street, Apollo Bay, VIC 3233, Australia
Phone: +61 352 377 899
Habitat HQ, Melbourne, Victoria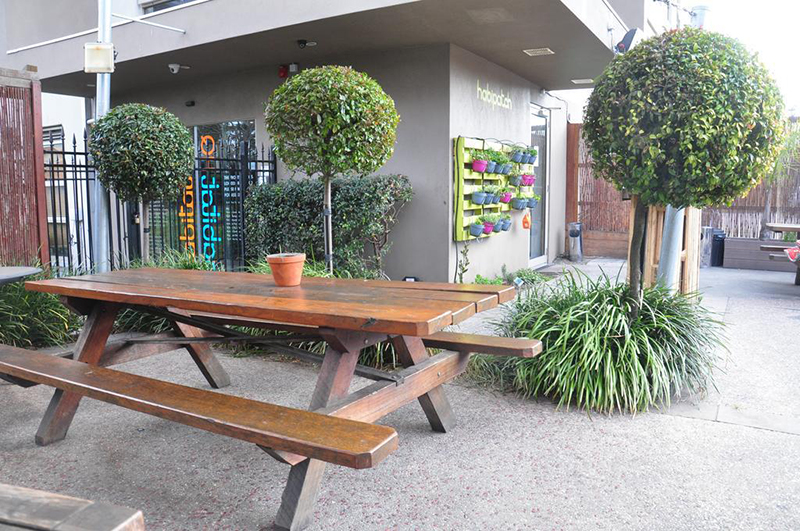 This gem was voted the number 1 backpackers' hostel in Victoria and it's pretty clear why! Situated in Melbourne's bustling suburb of St Kilda, it's the perfect place to really soak up Melbourne's atmosphere. Just a 15-minute walk to the famous Luna Park or St Kilda beach, a quick 20-minute tram ride to the CBD and just 30 minutes from the airport, the location lends itself to every season (which is an absolute MUST, because of Melbourne's famously unpredictable weather…). If you want an affordable stay without compromising on your green credentials, this is the perfect eco-friendly option to base yourself while exploring every corner of Melbourne.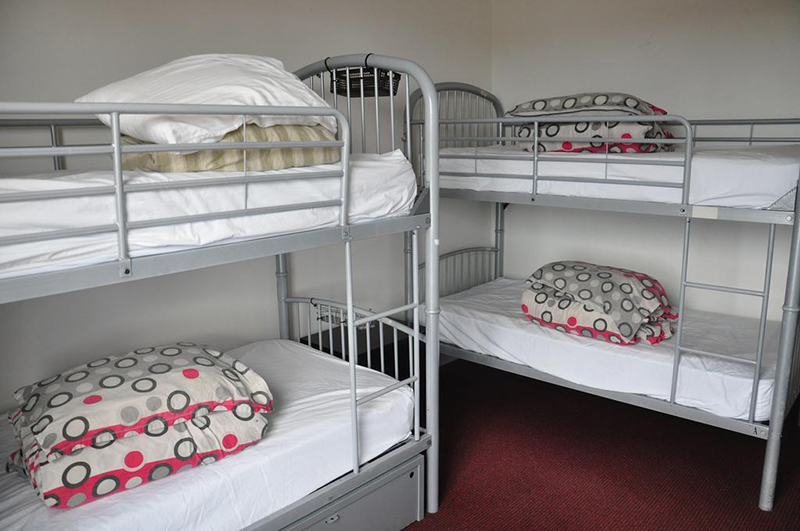 Best time to visit: September to November
Address: 333 St Kilda Road, Melbourne, VIC 3182, Australia
Phone: +61 395 373 777
Find cheap flights to Melbourne* Stay at Habitat HQ
For wine lovers:
H Boutique, NSW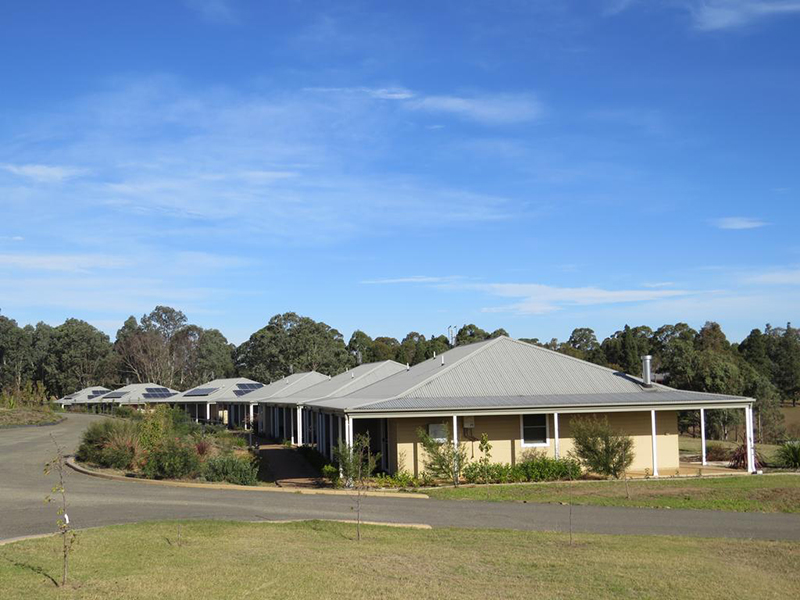 Whether you're a lover of wine or just looking for an excuse to get out of the city, the H Boutique in the Hunter Valley is your perfect match. Overlooking the beautiful Brokenback Ranges, this eco-friendly accommodation is set in the ideal location to relax and unwind. Make yourself at home in one of the 35 one- and two- bedroom homesteads, then venture out to any of the nearby wineries. Warning: you won't want to leave.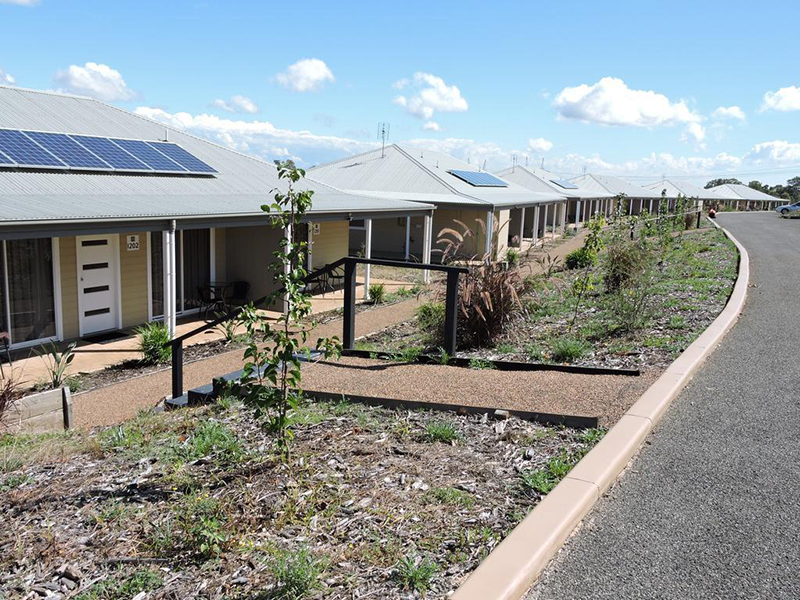 Find cheap flights to Sydney* Stay at the H Boutique*
For culture vultures
Ovolo Nishi, Canberra, ACT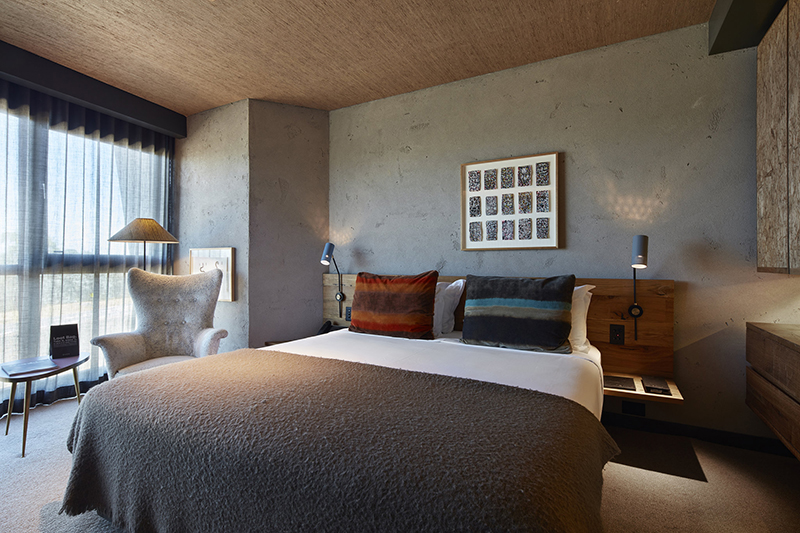 This 68-room boutique hotel is a tasteful (and clever) building made from the recycled timber of a demolished house. Each of the modern rooms is uniquely fitted with restored 20th-century Australian furniture and original artwork. The beds are made from reclaimed oak, the walls are a mix of concrete cork and earthen clay, and the wallpapers are all natural fibres. The hotel offers a restaurant/bar with an indoor fire pit, it has bike rentals, a stocked library, free yoga classes AND a 24-hour exercise room. The hotel location is ideally nestled near Lake Burley Griffin, providing the perfect base to get out and about and explore Australia's capital!
Find cheap flights to Canberra* Stay at Ovolo Nishi
Best time to visit: September to November
Address: 25 Edinburgh Ave, Canberra, ACT 2601, Australia
Phone: +61 262 876 287
*Note: These rates are based on search queries made on kayak.sg on 1 December 2018. The prices are quoted in SGD. Flight prices are based on results for a return economy flight search. Hotel prices are for double occupancy and include taxes and fees. Prices are subject to change, may vary, or no longer be available