2021 KAYAK Travel Awards
Whether you're a pro at masking up and exploring the world, or you're still easing back into that first trip - we found the airlines, hotels and rental car providers that our travelers love. We looked at reviews and ratings over the past year and a half, and these are the companies who've shown they're all about putting experience first.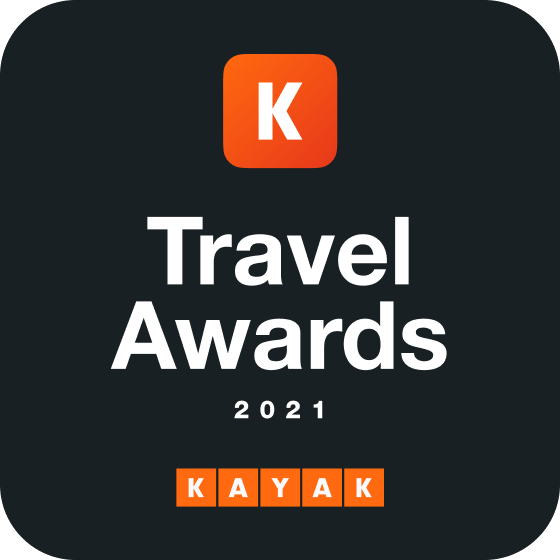 About KAYAK's Travel Awards
KAYAK's Travel Awards highlights the ways our partners are going above and beyond for travellers, according to reviews from the travellers themselves. All award recipients have not only met our standards of excellence, but enjoy highly favourable reviews and ratings. To qualify, we looked at more than a full year of reviews left or accumulated on KAYAK. See here for full methodology.