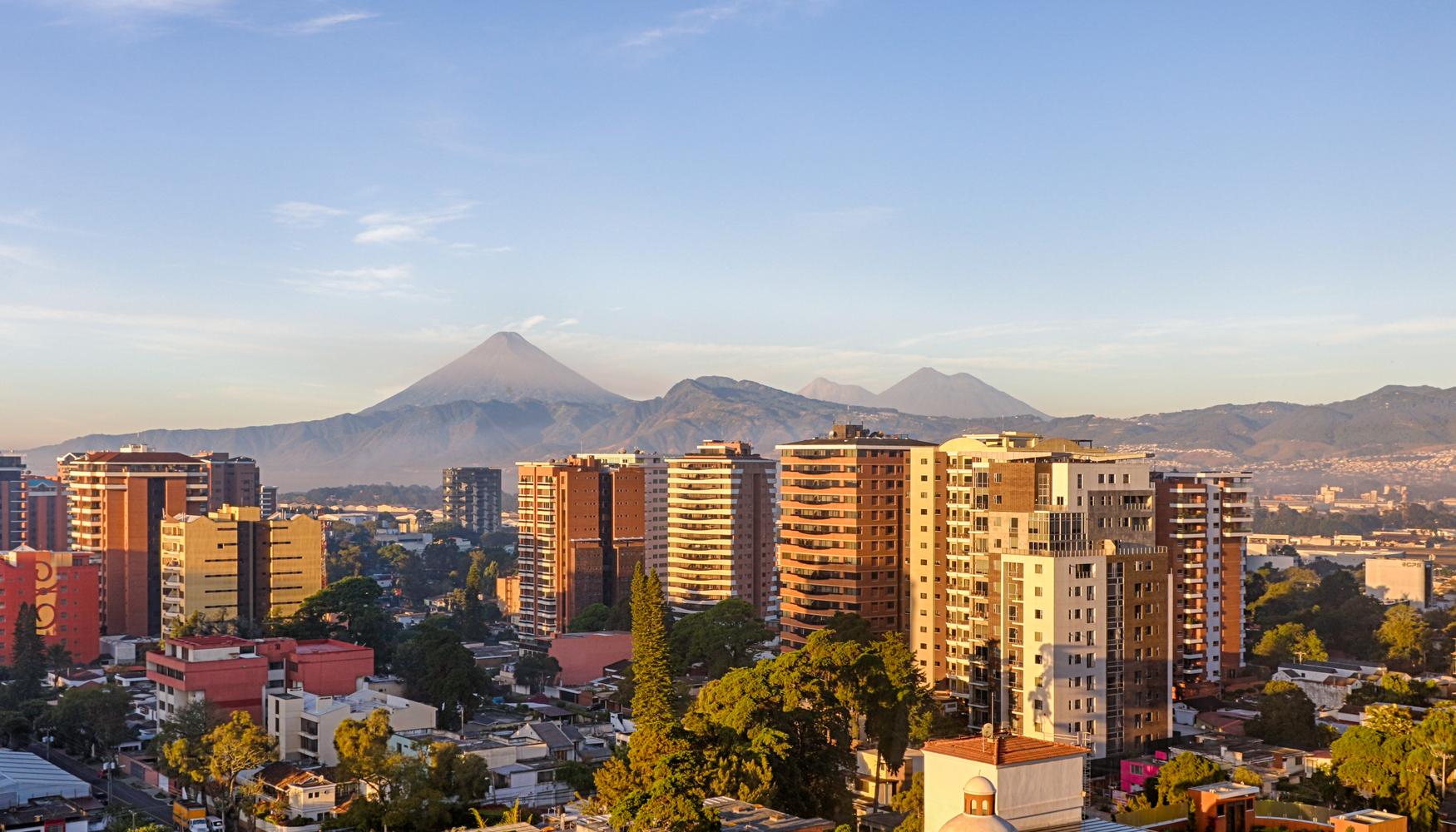 Car hire locations in Central America
Car hire directory
National car rental locations in Central America

70 Locations See all locations

Managua Intl Airport, Managua, Nicaragua

+505 2233 3718

Penas Blancas BorderBlancas Border With Costa Rica, Cárdenas, Nicaragua

+505 2565 0663

Next To WhitehouseHotel Casa Blanca, San Juan del Sur, Nicaragua

+505 2568 2746

150m N Of National StadiumMts West, Managua Downtown, Managua, Nicaragua

+505 2298 0040

100m N Esquipulas Gas StationIn Front Of Police Station, Estelí, Nicaragua

+505 2714 1126

100 Meters South From CostaEsmeralda Intl Airport, Tola, Nicaragua

+505 2560 3066

14 Street 7-71 Zone 9Cc Plaza 14 Local 3, Guatemala City, Guatemala

+502 2217 2100

La Aurora Intl AirportAt The Ap Parking Third Level, Guatemala City, Guatemala

+502 2217 2100

Fifth East Street #11-a, Antigua, Guatemala

+502 7832 2657

7th Avenue 15-45 Zone 9Inside Hotel Barcelo, Guatemala City, Guatemala

+502 2201 3122

Avenue Hincapié 11-01 Zona 13, Guatemala City, Guatemala

+502 2217 2100

La Aurora Intl AirportAt The Ap Parking Third Level, Guatemala City, Guatemala

+502 2217 2100

Boulevard Los Proceres 24 69Pradera Zona 10, Guatemala City, Guatemala

+502 2217 2100

Hotel TropicoAve Roosevelt Sur #303, San Miguel, El Salvador

+503 2367 8041

Km. 42.5 Autopista Al AeropuerInternacional De El Salvador, San Luis Talpa, El Salvador

+503 2367 8015

Edificio Sunset Plaza L10/13Ave. Jerusalen, San Salvador, El Salvador

+503 2514 3159

Blvd Del HipodromoZona Rosa, San Salvador, El Salvador

+503 2367 8014

El Salvador Intl AirportSan Luis Talpa La Paz, San Salvador, El Salvador

+503 2367 8015

La Gran Via, Esq Calle 2 Y 3Centro De Estilo De Vida, San Salvador, El Salvador

+503 2367 8010

Phillip Goldson Highway, Belize City, Belize

+501 225 2882

1 Slaughter House Rd, Belize City, Belize

+501 225 2882

Liberia International Airport, Liberia, Costa Rica

+506 2668 1115

Avenue 18thBetween 11th And 13th Street, San José, Costa Rica

+506 2242 7901

Between 34th And 36th St NextTo Purdy Motor Toyota, San José, Costa Rica

+506 2221 4700

Km 3 General Canas Highway, San José, Costa Rica

+506 2290 0437

San Jose Intl Airport, San José, Costa Rica

+506 2242 7911

Tamarindo Downtown, DiagonalTo Tamarindo Diria Hotel, Tamarindo, Costa Rica

+506 2653 0727

Downtown Quepos, Quepos, Costa Rica

+506 2777 3344

1 Km E From Daniel Oduber ArptStreet 21 To Intl Airport, Papagayo, Costa Rica

+506 2668 1115

Main Street Next To CentroLlantero And Bank, Uvita Beach, Uvita, Costa Rica

+506 2743 8528

Tamarindo Downtown, DiagonalTo Tamarindo Diria Hotel, Brasilito, Costa Rica

+506 2653 0727

32 Highway, MoinIn Front Of Delta Gas Station, Limon, Costa Rica

+506 2797 1750

Tamarindo Downtown DiagonalTo Tamarindo Diria Hotel, Playa Flamingo, Costa Rica

+506 2653 0727

Main Street Next To CentroLlantero Bank, Uvita Beach, Dominical, Costa Rica

+506 2743 8992

At Momemtum Lindora PlazaIn Front Of Automercado, Santa Ana, Costa Rica

+506 2242 7915

In Front Of Delta Gas StationLimón, Puerto Viejo de Talamanca, Costa Rica

+506 2797 1750

Quepos Main Street, Quepos, Costa Rica

+506 2777 3344

1 Km E From Daniel Oduber ArptStreet 21 To Intl Airport, La Cruz, Costa Rica

+506 2668 1115

1 Km E From Daniel Oduber ArptStreet 21 To Intl Airport, Papagayo, Costa Rica

+506 2668 1115

Pan America HwyNext Restuarant Chicken Bros, Paso Canoas, Costa Rica

+506 2732 1329

Pastor Dias Ave Next To CopeyBridge River, Jaco Main St, Jacó, Costa Rica

+506 2643 1752

50 Mts N Of Cafe De ParisMain Street, Nosara, Costa Rica

+506 2682 0052

Main Street In Front Of SamaraBeach Hotel, Sámara, Costa Rica

+506 2656 0958

350 M W From The Central ParkAt The Hotel Regina, La Fortuna, Costa Rica

+506 2479 7071

Pastor Diaz Ave Next To CopeyBridge River Jaco Main St, Herradura (Puntarenas), Costa Rica

+506 2643 1752

1 Km E From Daniel Oduber ArptStreet 21, To Intl Airport, Peñas Blancas, Costa Rica

+506 2668 1111

La Asunción De BelenCalle Don Chico, San Antonio (Heredia), Costa Rica

+506 2242 7878

La Asuncion De BelenCalle Don Chico, San José, Costa Rica

+506 2242 7878

Playa Del Carmen Franks PlaceHotel, Malpais, Costa Rica

+506 2640 0526

Airport StreetIn Front Of Puerto Jimenez Ap, Puerto Jiménez, Costa Rica

+506 2735 5175

In Front Of Purdy MotorPaseo Colón, Heredia, Costa Rica

+506 2221 4700

Main Ave, Plaza Del Coco MallIn Front Of Coco Beach Hotel, Coco, Costa Rica

+506 2670 0041

At Momentum Lindora Plaza InFront Of Automercado, Escazú, Costa Rica

+506 2242 7915

Pan America HwyNext Rest.chicken Bros, Canoas, Golfito, Costa Rica

+506 2732 1329

In Frontof Pococi MunicipalityHighway 32, Guápiles, Costa Rica

+506 2710 1129

1km E From Daniel Oduber ArptStreet 21, To Intl Airport, Liberia, Costa Rica

+506 2668 1115

1 Km E From Daniel Oduber ArptStreet 21 To Intl Airport, Liberia, Costa Rica

+506 2668 1115

1 Km E From Daniel Oduber ArptStreet 21, To Intl Airport, Culebra, Costa Rica

+506 2668 1115

14th Street Main Avenue, Cartago, Costa Rica

+506 2242 7878

Toncontin Intl Airport- Main Terminal, Tegucigalpa, Honduras

+504 2233 4962

Blvd San Juan Bosco, FrenteA Cruce Blvd La Hacienda, Tegucigalpa, Honduras

+504 2239 1537

Villeda Morales Intl AirportMain Terminal, San Pedro Sula, Honduras

+504 2553 8533

Juan Manuel Galvez AirportMain Terminal, Coxen Hole, Honduras

+504 2445 0022

Plaza Comercial Mareas MallVia Panamericana, Rio Hato, El Farallón del Chirú, Panama

+507 993 2513

Calle 55 El CangrejoAv Eusebio A Morales, Panama City, Panama

+507 265 5092

Ave Diogenes De La Rosa YOmar Torijos Local 5, Panama City, Panama

+507 317 6161

Calle 50 Ph Universal 50Main Office, Panama City, Panama

+507 265 3333

Ave Diogenes De La RosaAlbrook Canal Area, Panama City, Panama

+507 315 0416

Tocumen International AirportAirport Counter, Panama City, Panama

+507 238 4144

Aeropuerto Enrique MalekCiudad De David, David, Panama

+507 721 0000

Alamo car rental locations in Central America

61 Locations See all locations

150m N Of National StadiumMts West, Managua Downtown, Managua, Nicaragua

+505 2298 0030

Penas Blancas BorderBlancas Border Wtih Costa Rica, Cárdenas, Nicaragua

+505 2565 0663

100m N Esquipulas Gas StationIn Front Of Police Station, Estelí, Nicaragua

+505 2714 1126

Managua Intl Airport, Managua, Nicaragua

+505 2233 3718

Paseo MaritimoHotel Casa Blanca, San Juan del Sur, Nicaragua

+505 2568 2746

100 Meters South From CostaEsmeralda Intl Airport, Tola, Nicaragua

+505 2560 3066

La Aurora Intl AirportAt The Ap Parking Third Level, Guatemala City, Guatemala

+502 2217 2100

Avenue Hincapié 11-01 Zona 13, Guatemala City, Guatemala

+502 2217 2100

Fifth East Street #11-a, Antigua, Guatemala

+502 7832 2657

7th Avenue 15-45 Zone 9Inside Hotel Barcelo, Guatemala City, Guatemala

+502 2201 3122

At Peten Intl Airport, Santa Elena (Peten), Guatemala

+502 2217 2100

La Aurora Intl AirportAt The Ap Parking Third Level, Guatemala City, Guatemala

+502 2217 2100

Edificio Sunset Plaza L10/13Ave Jerusalen, San Salvador, El Salvador

+503 2211 2111

Hotel TropicoAve Roosevelt Sur #303, San Miguel, El Salvador

+503 2367 8040

Blvd Del HipodromoZona Rosa, San Salvador, El Salvador

+503 2367 8014

El Salvador Intl AirportSan Luis Talpa La Paz, San Salvador, El Salvador

+503 2367 8000

Phillip Goldson Highway, Belize City, Belize

+501 225 2882

1 Slaughter House Road, Belize City, Belize

+501 225 2882

Tamarindo Downtown, DiagonalTo Tamarindo Diria Hotel, Tamarindo, Costa Rica

+506 2653 0727

Between 34th And 36th St NextTo Purdy Motor Toyota, San José, Costa Rica

+506 2221 4700

La Fortuna, San CarlosOn Main Street Behind Church, La Fortuna, Costa Rica

+506 2479 9090

In Front Of Purdy MotorPaseo Colón, San José, Costa Rica

+506 2221 4700

San Jose Intl Airport, San José, Costa Rica

+506 2242 7907

Downtown QueposNext To Pali Surpermarket, Quepos, Costa Rica

+506 2777 3344

Pastor Dias Ave Next To CopeyBridge River Jaco Main St, Jacó, Costa Rica

+506 2643 1752

Main Street Next To CentroLlantero Bank, Uvita Beach, Uvita, Costa Rica

+506 2743 8528

Liberia International Airport, Liberia, Costa Rica

+506 2668 1111

32 Highway, MoinIn Front Of Delta Gas Station, Limon, Costa Rica

+506 2797 1750

At Momemtum Lindora PlazaIn Front Of Automercado, Santa Ana, Costa Rica

+506 2242 7915

Tamarindo Downtown DiagonalTo Tamarindo Diria Hotel, Playa Flamingo, Costa Rica

+506 2653 0727

Tamarindo Downtown DiagonalTamarindo Diria Hotel, Brasilito, Costa Rica

+506 2653 0727

Quepos Main StreetNex To Pali Supermarket, Quepos, Costa Rica

+506 2777 3344

1km E From Daniel Oduber ArptStreet 21, To Intl Airport, Liberia, Costa Rica

+506 2668 1111

In Frontof Pococi MunicipalityHighway 32, Guápiles, Costa Rica

+506 2710 1129

150 Mts N Of Cafe De ParisMain Street, Nosara, Costa Rica

+506 2682 0552

Main Street In Front OfSamara Beach Hotel, Sámara, Costa Rica

+506 2656 0958

1 Km E From Daniel Oduber ArptStreet 21, To Intl Airport, Peñas Blancas, Costa Rica

+506 2668 1111

Playa Del Carmen, Franks PlaceHotel, Malpais, Costa Rica

+506 2640 0526

La Asuncion De BelenCalle Don Chico, San José, Costa Rica

+506 2242 7907

Airport StIn Front Of Puerto Jimenez Ap, Puerto Jiménez, Costa Rica

+506 2735 5175

Pastor Díaz Ave Next To CopeyBridge River Jaco Main St, Herradura (Puntarenas), Costa Rica

+506 2643 1752

Avenue 18Between 11th And 13th Street, San José, Costa Rica

+506 2233 7933

Main Street Next To CentroLlantero Bank, Uvita Beach, Dominical, Costa Rica

+506 2743 8992

In Front Purdy MotorPaseo Colón, Heredia, Costa Rica

+506 2221 4700

In Front Of Delta Gas StationLimón, Puerto Viejo de Talamanca, Costa Rica

+506 2797 1750

Hotel Marriott- San Antonio DeBelen, Intel St, San Antonio (Heredia), Costa Rica

+506 2242 7878

Main Ave, Plaza Del Coco MallIn Front Of Coco Beach Hotel, Coco, Costa Rica

+506 2670 0041

Pan America HwyNext Restaurant Chicken Bros, Paso Canoas, Costa Rica

+506 2732 1329

1 Km E From Daniel Oduber ArptStreet21 To Intl Airport, Playa Hermosa (Guanacaste), Costa Rica

+506 2668 1111

Pan America HwyNext Rest.chicken Bros, Canoas, Golfito, Costa Rica

+506 2732 1329

Villeda Morales Intl AirportMain Terminal, San Pedro Sula, Honduras

+504 2553 8533

Toncontin Intl Airport- Main Terminal, Tegucigalpa, Honduras

+504 2233 4962

Juan Manuel Galvez AirportMain Terminal, Coxen Hole, Honduras

+504 2445 0022

Blvd San Juan Bosco, FrenteA Cruce Blvd La Hacienda, Tegucigalpa, Honduras

+504 2239 1537

Via Ricardo J Alfaro EntradaA Urbanizacion Dos Mares, Panama City, Panama

+507 236 5752

Calle 50 Convia BrasilMain Office, Panama City, Panama

+507 275 7158

Tocumen International AirportAirport Counter, Panama City, Panama

+507 238 4142

Aeropuerto Enrique MalekCiudad De David, David, Panama

+507 721 0101

Via Espana - Hotel ContinentalCalle Ricardo Arias, Panama City, Panama

+507 269 8551

Ave Diogenes De La RosaAlbrook Canal Area, Panama City, Panama

+507 315 0416

Vía La Rotonda, Hotel WestingPanama, Planta Baja, Panama City, Panama

+507 275 7282

Budget car rental locations in Central America

51 Locations See all locations

Esteli,km 148 1/2carretera Pan, Estelí, Nicaragua

+505 2713 2584

Augusto C Sandino Intl Airport, Managua, Nicaragua

+505 2263 1222

Frente A Enel Central, Managua, Nicaragua

+505 2255 9001

Cntro Com. La Inmaculada #2, Granada, Nicaragua

+505 2552 1789

Hotel Holiday Inn Convention, Managua, Nicaragua

+505 2255 9002

Los Encuentros Rotonda, Chinandega, Nicaragua

+505 2255 9012

Costado Norte De Catedral, Matagalpa, Nicaragua

+505 2772 3041

Boulevard De La Mar, San Juan del Sur, Nicaragua

+505 2255 9015

Rotonda Larreynaga 200 Mts, Managua, Nicaragua

+505 2255 9003

Super Mercado La Union, Managua, Nicaragua

+505 2255 9003

Km 12 Carretera A Masaya, Managua, Nicaragua

+505 2255 9014

Nejapa Km 8 Carretera Sur, Managua, Nicaragua

+505 2555 9007

Aeropuerto La Aurora, Guatemala City, Guatemala

+502 2203 2303

6 Avenida 11-24 Zona 9, Guatemala City, Guatemala

+502 2203 2303

C El Mirador Y 85a Av Nte 648, San Salvador, El Salvador

+503 2259 5400

Av Larevolucion,col San Benito, San Salvador, El Salvador

+503 2259 5403

Carr A Comalapa Km 42, San Luis Talpa, El Salvador

+503 2259 5402

4 Miles Northern Hwy, Belize City, Belize

+501 223 2435

Phillip S Goldson Intl Airport, Ladyville, Belize

+501 225 2280

Live Oak Plaza, Placencia Road, Placencia, Belize

+501 523 3068

Playa Carmen Shopping Center, Malpais, Costa Rica

+506 2436 2084

Tambor Beach, Tambor, Costa Rica

+506 2436 2018

27 Route San Jose-Caldera, Jacó, Costa Rica

+506 2436 2083

Ruta 34 Quepos, Quepos, Costa Rica

+506 2436 2066

Juan Santa Maria Intl Apo, San José, Costa Rica

+506 2436 2010

Paseo Colon, San José, Costa Rica

+506 2436 2015

Tamarindo Zullymar Hotel, Tamarindo, Costa Rica

+506 2436 2064

Playa Hermosa Beach, Playa Hermosa (Guanacaste), Costa Rica

+506 2436 2042

Provincia Alajuela, La Fortuna, Costa Rica

+506 2436 2000

Daniel Oduber Intl Airport, Liberia, Costa Rica

+506 2436 2062

Av Escazu Near Torre Lexus, Escazú, Costa Rica

+506 2436 2019

Route 21, Liberia, Costa Rica

+506 2436 2061

Liberia Town 9 Km West, Liberia, Costa Rica

+506 2436 2063

3km From Intl Apo, Alajuela, Costa Rica

+506 2436 2000

Bahia Jobo La Cruz, El Jobo, Costa Rica

+506 2436 2005

Playa Del Coco, Coco, Costa Rica

+506 2436 2006

Fccf 8r El Tanque, La Fortuna, Costa Rica

+506 2436 2000

Ramon Villeda Morales Airport, San Pedro Sula, Honduras

+504 2668 3030

Toncontin Intl Airport, Tegucigalpa, Honduras

+504 2233 3030

Boulevard Del Sur, San Pedro Sula, Honduras

+504 2668 0303

Blvd Suyapa Col Florencia N, Tegucigalpa, Honduras

+504 2239 1244

Via Israel And 77th Street, Panama City, Panama

+507 270 0477

Miguel A Brenes Avenue, David, Panama

+507 775 5597

Tocumen Int'l Aeropuerto, Panama City, Panama

+507 238 4069

Via Espana,calle Gabriela, Panama City, Panama

+507 263 9190

El Cangrejo, 55th Street, Panama City, Panama

+507 214 6806

Omar Torrijos Avenue, Panama City, Panama

+507 315 0201

De Las Americas Avenue, La Chorrera, Panama

+507 254 3840

Interamerican Highway, Penonomé, Panama

+507 908 6610

Red Grey Avenue, David, Panama

+507 721 0845

Paseo Gorgas Avenue, Colón, Panama

+507 441 7161

Enterprise car rental locations in Central America

47 Locations See all locations

Managua Intl Airport, Managua, Nicaragua

+505 2233 3718

100 Meters South From CostaEsmeralda Intl Airport, Tola, Nicaragua

+505 2560 3066

150m N Of National StadiumMts West, Managua, Managua, Nicaragua

+505 2298 0040

Avenue Hincapié 11-01 Zona 13, Guatemala City, Guatemala

+502 2217 2100

La Aurora Intl AirportAt The Ap Parking Third Level, Guatemala City, Guatemala

+502 2217 2100

7th Avenue 15-45 Zone 9Inside Hotel Barcelo, Guatemala City, Guatemala

+502 2201 3122

Boulevard Los Proceres 24 69Zona 10, Guatemala City, Guatemala

+502 2217 2100

La Aurora Intl AirportAt The Ap Parking Third Level, Guatemala City, Guatemala

+502 2217 2100

At Peten Intl Airport, Santa Elena (Peten), Guatemala

+502 2217 2100

Calzada Roosevalt 22-43Zona 11, Guatemala City, Guatemala

+502 2217 2100

Las Americas Avenue, 9-08, Guatemala City, Guatemala

+502 2217 2100

10 Av 31-71, Guatemala City, Guatemala

+502 2217 2100

El Salvador Intl AirportSan Luis Talpa La Paz, San Salvador, El Salvador

+503 2367 8099

La Gran Via, Esq Calle 2 Y 3Centro De Estilo De Vida, San Salvador, El Salvador

+503 2367 8010

Phillip Goldson Highway, Belize City, Belize

+501 225 2882

Between 34th And 36th St NextTo Purdy Motor Toyota, San José, Costa Rica

+506 2221 4700

In Frontof Pococi MunicipalityHighway 32, Guápiles, Costa Rica

+506 2710 1129

1 Km E From Daniel Oduber ArptStreet 21 To Intl Airport, La Cruz, Costa Rica

+506 2668 1115

Pan America HwyNext Restaurant Chicken Bros, Paso Canoas, Costa Rica

+506 2732 1329

350 Mtrs W From Central ParkAt The Hotel Regina, La Fortuna, Costa Rica

+506 2479 7071

Liberia International Airport, Liberia, Costa Rica

+506 2668 1819

1km E From Daniel Oduber ArptStreet 21, To Intl Airport, Liberia, Costa Rica

+506 2242 7818

San Jose Intl Airport, San José, Costa Rica

+506 2242 7900

Momentum Plaza - LindoraIn Front Of Automercado, Santa Ana, Costa Rica

+506 2242 7914

Florencio Del CastilloPlaza Milla De Oro Local #2, Curridabat, Costa Rica

+506 2234 3253

La Asuncion De BelenCalle Don Chico, San José, Costa Rica

+506 2242 7816

100 Mts E From NortheasternCorner Of General Cemetery, Cartago, Costa Rica

+506 2552 0127

At Momentum Lindora Plaza InFront Of Automercado, Escazú, Costa Rica

+506 2242 7915

Pan America HwyNext Rest.chicken Bros, Canoas, Golfito, Costa Rica

+506 2732 1329

1 Km E From Daniel Oduber ArptStreet 21 To Intl Airport, Papagayo, Costa Rica

+506 2668 1115

1 Km E From Daniel Oduber ArptStreet 21, To Intl Airport, Peñas Blancas, Costa Rica

+506 2668 1111

Downtown Quepos, Quepos, Costa Rica

+506 2777 3344

Main St Nxt To Centro LlanteroAnd Bank, Uvita Beach, Uvita, Costa Rica

+506 2743 8528

Palmares Intersection, 400Meters, Bernardo Soto Hwy, Palmares, Costa Rica

+506 2453 7700

Main Street Next To CentroLlantero Bank, Uvita Beach, Dominical, Costa Rica

+506 2743 8992

1 Km E From Daniel Oduber ArptStreet 21 To Intl Airport, Liberia, Costa Rica

+506 2668 1115

50 Meters North Of Cafe DeParis, Main Street, Nosara, Costa Rica

+506 2682 0052

1 Km E From Daniel Oduber ArptStreet 21 To Intl Airport, Playa Hermosa (Guanacaste), Costa Rica

+506 2668 1111

Papagayo PeninsulaHyatt Andaz Resort Car Rental, Culebra, Costa Rica

+506 2668 1115

Main Street In Front Of SamaraBeach Hotel, Sámara, Costa Rica

+506 2656 0958

Playa Del Carmen Franks PlaceHotel, Malpais, Costa Rica

+506 2640 0526

Tamarindo Beach, Tamarindo, Costa Rica

+506 2653 0727

Avenue 18th, Between 11thAnd 13th Street, San José, Costa Rica

+506 2242 7901

Pastor Diaz Ave Next To CopeyBridge River Jaco Main St, Jacó, Costa Rica

+506 2643 1752

Juan Manuel Galvez AirportMain Terminal, Coxen Hole, Honduras

+504 2445 0022

Villeda Morales Intl AirportMain Terminal, San Pedro Sula, Honduras

+504 2553 8533

Toncontin Intl AirportMain Terminal, Tegucigalpa, Honduras

+504 2233 4962

Avis car rental locations in Central America

46 Locations See all locations

Km 11 Carretera Norte, Managua, Nicaragua

+505 2233 3013

Km 16 Carretera a kas Salinas, Tola, Nicaragua

+505 7530 5962

Km 9.5 Carretera Norte, Managua, Nicaragua

+505 2233 4659

Calle La Calzada, Granada, Nicaragua

+505 2552 2206

Aeropuerto Intl Zona 13, Guatemala City, Guatemala

+502 2324 9000

7 Avenida A 3-44, Guatemala City, Guatemala

+502 2324 9000

1 Avenida 12-77 - Zona 10, Guatemala City, Guatemala

+502 2331 5619

Km2 Ruta A Tikal Santa Elena, Flores, Guatemala

+502 7924 8577

25 Calle Y 20 Av Col Virginia, Puerto Barrios, Guatemala

+502 4535 0453

Calle Del Aeropuerto, Puerto Barrios, Guatemala

+502 4535 0453

43 Avenida Sur 127, San Salvador, El Salvador

+503 2500 2847

Carratera A Comalapa, Km 42, San Luis Talpa, El Salvador

+503 2339 9268

Carretera A Airport Intl, San Luis Talpa, El Salvador

+503 2304 0045

International Airport Rd, Ladyville, Belize

+501 225 4400

1219 Hotel Crown Plaza Corobici, San José, Costa Rica

+506 2296 0167

Cruce San Antonio De Belen, San José, Costa Rica

+506 2442 1321

Ruta San Antonio Del Tejar, Alajuela, Costa Rica

+506 2509 5950

In front of Multiplaza Mall, Escazú, Costa Rica

+506 2208 2243

Liberia Intl Airport, Liberia, Costa Rica

+506 2668 1138

Hacienda Pinilla, Tamarindo, Costa Rica

+506 2681 2251

In front of Natl Bank of Costa Rica, Tamarindo, Costa Rica

+506 2653 0032

Sardinal, Carrillo, Playa Hermosa (Guanacaste), Costa Rica

+506 2690 8027

400 Metros Oeste Del Curce, Curridabat, Costa Rica

+506 2202 8380

San Jose Sabana Norte, San José, Costa Rica

+506 2509 5980

141 Ciudad Quesada, Quesada, Costa Rica

+506 2293 2222

Golfo De Papgayo Guanacaste, Panamá, Costa Rica

+506 4701 0000

Avenida Pastor Dias Y Calle Sol De Oro, Jacó, Costa Rica

+506 2509 5969

142 San Carlos, La Fortuna, Costa Rica

+506 2509 5969

Colonia Plamira - Av Rep Chile, Tegucigalpa, Honduras

+504 2239 9880

Colonia El Toronjal, La Ceiba, Honduras

+504 2441 2802

Infinity Bay Road, West Bay, Honduras

+504 2445 5016

Carretera A Tela, La Ceiba, Honduras

+504 2441 2802

Carretera Principal, Coxen Hole, Honduras

+504 2445 1568

Blvd Union Europea, Tegucigalpa, Honduras

+504 2234 5724

Carretera A La Lima, San Pedro Sula, Honduras

+504 2668 3164

1 Calle Entre 8 Y 9 Avenida, San Pedro Sula, Honduras

+504 2553 0888

Chiriqui, David, Panama

+507 721 0844

Avenida Domingo Diaz, Panama City, Panama

+507 238 4056

Calle D - El Cangrejo, Panama City, Panama

+507 213 0555

Marcos A Gelabert Airport Albrook Field, Panama City, Panama

+507 315 0434

Edif Distribuidora.David, Panama City, Panama

+507 278 9455

Avenida 17 De Abril, Changuinola, Panama

+507 758 5865

Avenida Balboa, Panama City, Panama

+507 398 0360

Paseo Enrique Geenzier, Chitré, Panama

+507 996 0233

Avenida Red Gray, David, Panama

+507 730 5926

Ave De La Rotonda, Panama City, Panama

+507 278 9444

Hertz car rental locations in Central America

39 Locations See all locations

Autusto Cesar Sandino Airport, Managua, Nicaragua

+505 2233 1237

Fte. A Centro Comercial, Managua, Nicaragua

+505 2270 0283

Casa Pellas Plaza Espana, Managua, Nicaragua

+505 2255 7981

Av Reforma 14 Calle 0-20 Z 10, Guatemala City, Guatemala

+502 2470 3810

15 Calle 0-31 Zona 10, Guatemala City, Guatemala

+502 5400 5314

Finca Nacl La Aurora Zn13, Guatemala City, Guatemala

+502 2314 4495

7a Ave 14-84 Zona 13 Aurora I, Guatemala City, Guatemala

+502 2314 4444

3a Calle Oriente 28 A, Antigua, Guatemala

+502 6649 2535

1 Ave. 13-22 Zona 10, Guatemala City, Guatemala

+502 3274 4411

7a Ave. 15-45 Zona 9, Guatemala City, Guatemala

+502 3274 4414

Santa Elena,flores, Flores, Guatemala

+502 3274 4424

Lote 77 Parcelamiento,tayasal, San Roman, Guatemala

+502 3274 4424

7a Poniente #33 B, Antigua, Guatemala

+502 6679 3848

Apto. Internacional, San Salvador, El Salvador

+503 2339 8004

Centro Comercial La Joya, San Salvador, El Salvador

+503 2264 2826

11 A Cork Street, Belize City, Belize

+501 223 5395

Belize Int'l Ap Arrivals, Belize City, Belize

+501 225 3300

Quepos/manuel Antonio, Quepos, Costa Rica

+506 2777 3365

Juan Santamaria Intl Apto., San José, Costa Rica

+506 2221 1818

Paseo Colon & Calle 38 Street, San José, Costa Rica

+506 2221 1818

1.5 Kms East Liberia Airport, Liberia, Costa Rica

+506 2668 1179

Tamarindo City Center, Tamarindo, Costa Rica

+506 2653 1358

Plaza Coral 20, Jacó, Costa Rica

+506 2221 1818

Uvita Downtown, Uvita, Costa Rica

+506 2743 8044

Ap Ramon Villeda Morales, San Pedro Sula, Honduras

+504 2580 9191

Cl.amer.l7 Bqe J-1, Tegucigalpa, Honduras

+504 2280 9090

Av Circunvalation J Pablo Ii, San Pedro Sula, Honduras

+504 2556 4950

Aeropuerto Toncontin, Tegucigalpa, Honduras

+504 2280 9191

Calle Eusebio A Morales, Panama City, Panama

+507 301 2699

Av. Belisario Porras, Panama City, Panama

+507 321 8301

Aeropuerto Marcos A Gelabert, Panama City, Panama

+507 321 8308

Paseo Enrique Genzier, Chitré, Panama

+507 996 6219

Avda Paseo Gorgas (calle 8&9), Colón, Panama

+507 321 8312

David City Airport, David, Panama

+507 721 3345

Calle F Sur, David, Panama

+507 321 8311

Apto. Intl De Tocumen, Panama City, Panama

+507 260 0000

Via Circunvalacion, Chitré, Panama

+507 996 2256

Avenida Paseo Santa Coloma, Santiago de Veraguas, Panama

+507 998 6955

Calle 4ta Norte, Hotel Samil, La Chorrera, Panama

+507 254 3777

Dollar car rental locations in Central America

28 Locations See all locations

Managua Intl Ap, Managua, Nicaragua

+505 2233 2192

Casa Pellas Esteli Km 140, Estelí, Nicaragua

+505 2713 3060

Hotel Plaza Colon, Granada, Nicaragua

+505 2552 8515

Casa Pellas Leon, Iglesia Sn, León, Nicaragua

+505 2311 3371

Km 4.5 Carretera A Masaya, Managua, Nicaragua

+505 2270 4937

Aeropuerto Costa Esmeralda, Rivas, Nicaragua

+505 5792 8000

Carretera A Masaya Km 3, Managua, Nicaragua

+505 2270 0283

7 Av 2-68 Zona 13, Guatemala City, Guatemala

+502 2385 1311

Area As 1-1 Area As 1-9, Guatemala City, Guatemala

+502 4213 9458

Esq.de La 91 Ave. Nte 9 Calle, San Salvador, El Salvador

+503 2264 2818

1 Goldson Lane, Belize City, Belize

+501 223 2277

Pgia Car Park A, Ladyville, Belize

+501 225 3300

Liberia Intl Ap, Liberia, Costa Rica

+506 4052 2000

Juan Santamaria Intl Ap, San José, Costa Rica

+506 2431 4865

Paseo Colon Ave, 36 & 38 St, San José, Costa Rica

+506 4052 2000

General Canas Hgy Nxt To Total, San José, Costa Rica

+506 4052 2000

Carr John F.kennedy St, Centro, San José, Costa Rica

+506 4052 2000

Toncontin Intl Apo, Tegucigalpa, Honduras

+504 2580 4044

Villeda Morales, San Pedro Sula, Honduras

+504 2580 4044

Via Israel And 74th Street, Panama City, Panama

+507 270 0355

Enrique Malek Ap, David, Panama

+507 721 1103

Panama Domestic/intl Apo, Pa., Panama City, Panama

+507 270 0355

Ciudad De Penonome, Penonomé, Panama

+507 270 0355

Ciudad De Santiago De Veragus, Panama City, Panama

+507 270 0355

Via Tocumen, Panama City, Panama

+507 236 4955

Boulevard Costa Verde, La Chorrera, Panama

+507 279 5762

Plaza Leonardo, Chitré, Panama

+507 279 5722

Santa Maria Plaza Mall, Panama City, Panama

+507 279 5721

Thrifty car rental locations in Central America

27 Locations See all locations

Managua Intl Ap, Managua, Nicaragua

+505 2233 2192

Casa Pellas Esteli Km 140, Estelí, Nicaragua

+505 2713 3060

Hotel Plaza Colon, Granada, Nicaragua

+505 2552 8515

Casa Pellas Leon, Iglesia Sn, León, Nicaragua

+505 2311 3371

Km 4.5 Carretera A Masaya, Managua, Nicaragua

+505 2270 4937

Aeropuerto Costa Esmeralda, Rivas, Nicaragua

+505 5792 8000

Carretera A Masaya Km 3, Managua, Nicaragua

+505 2270 0283

La Aurora Intl Ap, Guatemala City, Guatemala

+502 2379 8747

Pgia Car Park A, Ladyville, Belize

+501 225 3300

Liberia Intl Ap, Liberia, Costa Rica

+506 2665 0787

Calle 3 Avenida 13,barrio Amon, San José, Costa Rica

+506 2257 3434

1 Km E And 50 Meter N From, San José, Costa Rica

+506 2442 8585

Ctro.comercial Plaza Esmeralda, Tamarindo, Costa Rica

+506 2653 0829

Hotel Suerre, Guápiles, Costa Rica

+506 2710 5337

Jaco Walk Commerical Center, Jacó, Costa Rica

+506 2643 1009

25 Meters N Of The Catholic, Quepos, Costa Rica

+506 2777 3334

Panama Domestic/intl Apo, Pa., Panama City, Panama

+507 315 0144

Via Espana N0. 100, Panama City, Panama

+507 214 7677

Tocumen Intl Apt, Panama, Panama City, Panama

+507 238 4955

Barriada 5 De Mayo Via Interam, Santiago de Veraguas, Panama

+507 958 8928

Ave. Paseo Gorgas, Colón, Panama

+507 204 9595

Aeropuerto De Chitre, Chitré, Panama

+507 204 9595

Avenida Los Libertadores, La Chorrera, Panama

+507 204 9595

David Ap, David, Panama

+507 721 2477

Paseo Enrique Gentier, Chitré, Panama

+507 996 9565

Ave Domingo Diaz, Tocumen, Panama City, Panama

+507 204 9591

Avenida Domingo Diaz, Panama City, Panama

+507 204 9555

Economy Rent a Car car rental locations in Central America

19 Locations See all locations

Blv. Principal aeropuerto parque de alquiler de autos, Guatemala City, Guatemala

+502 2385 8427

Terminal de Salida de PasajerosAeropuerto Internacional Comalapa, San Salvador, El Salvador

+503 2339 9661

Alajuela Airport Boulevard, Alajuela, Costa Rica

+506 2299 2000

Flamingo BeachCentro Comercial La Plaza, Playa Flamingo, Costa Rica

+506 2299 2000

Main Street JacoNext to Best Western Hotel, Jacó, Costa Rica

+506 2299 2000

Nosara BeachGuiones Beach 2nd floor of Cafe de Paris, Nicoya, Costa Rica

+506 2299 2000

Tobias Bolanos International AirportNorth Sabana Las Americas Blvd, San José, Costa Rica

+506 2299 2000

Tamarindo Airport100 mts west from the Best Western Tamarindo, Tamarindo, Costa Rica

+506 2299 2000

Juan Santamaria Intl. AirportIn Front of The Hampton Inn and Suites, San José, Costa Rica

+506 2299 2000

Daniel Oduber Intl. Airport2 Km from Liberia International Airport, Liberia, Costa Rica

+506 2299 2000

Quepos, Across from Hotel Los Altos ResortMain Street Manuel Antonio, Quepos, Quepos, Costa Rica

+506 2299 2000

Via Lindora Forum 2Building A, 1st Floor, Santa Ana, Costa Rica

+506 2299 2000

Pacific MallPlayas del Coco, Coco, Costa Rica

+506 2299 2000

San Pedro200mts East, San Pedro`s Catholic Church. Next to San Pedro Plaza Mall, San José, Costa Rica

+506 2299 2000

Liberia Guanacaste., Liberia, Costa Rica

+506 2299 2000

Tamarindo Downtown100 mts west from the Best Western Tamarindo, Tamarindo, Costa Rica

+506 2299 2000

Downtown San JoseLas Americas Blvd, San José, Costa Rica

+506 2299 2000

Aeropuerto Internacional Toncontín, Tegucigalpa, Honduras

+504 2232 5546

Hotel Riande Airport, Ave. Domingo Diaz, Tocumen1st Floor, next to the hotel reception., Panama City, Panama

+507 266 1557

Sixt car rental locations in Central America

13 Locations See all locations

Carretera Norte, Managua, Nicaragua

+505 2249 3644

Rotonda Bello Horizonte, Managua, Nicaragua

+505 2249 3644

Calle 43, 50m sur del Bar Rio, San José, Costa Rica

+506 4000 7498

Oficentro Plaza aeropuerto C3, San José, Costa Rica

+506 2431 3803

Frente Indoor Club Curridabat, San José, Costa Rica

+506 4000 7498

Edificio Galicia Avenida 39, San José, Costa Rica

+506 4000 7498

Avenida Mulvehill, Panama City, Panama

+507 321 6349

Calle Elvira Mendez 52, Panama City, Panama

+507 269 7498

Via Tocumen 1, Panama City, Panama

+507 321 6350

Mayor Patricio Janson 001, David, Panama

+507 721 0049

Calle 50 y 67 San Francisco, Panama City, Panama

+507 321 6340

Calle Eusebio A. Morales, Panama City, Panama

+507 321 6303

Paseo Enrique Genzier, Chitré, Panama

+507 918 0933

Ace car rental locations in Central America

11 Locations See all locations

In Terminal, Managua, Nicaragua

+505 2276 9198

21, Liberia, Costa Rica

+506 2105 3481

Across from Hampton Inn Hotel, Alajuela, Costa Rica

+506 2105 3466

Between Street 30 and 32, San José, Costa Rica

+506 2105 3460

Aeropuerto Ramon Villeda Moral, San Pedro Sula, Honduras

+504 2668 0669

Col. 15 de Septiembre, Tegucigalpa, Honduras

+504 2234 9405

Avenida Domingo Diaz, Tocumen, Panama

+507 238 4070

Marcos a Gelabert Intl Arpt, Panama City, Panama

+507 315 0385

Calle 50, Panama City, Panama

+507 378 9090

Ave. Mulvehill, Panama City, Panama

+507 7263 1030

Road to Farallon, Río Hato, Panama

+507 908 3500

Payless car rental locations in Central America

10 Locations See all locations

Frente Enel Central, Managua, Nicaragua

+505 2255 9005

9 Avenida, Areas As1-6 Y As1-7, Guatemala City, Guatemala

+502 2261 2571

15 Calle A 7-62a Zona 13, Guatemala City, Guatemala

+502 2261 2571

7a Avenida 3-43 Zona 13, Guatemala City, Guatemala

+502 2261 2571

4 Km West Of D Oduber Intl Apo, Liberia, Costa Rica

+506 2667 0808

Juan Santa Maria Intl Apo, Alajuela, Costa Rica

+506 2430 4647

Paseo Colon, San José, Costa Rica

+506 2256 0101

Blvd Com Economica Europea, Tegucigalpa, Honduras

+504 2234 3009

Highway To La Lima, San Pedro Sula, Honduras

+504 2668 0303

Blvd Del Sur, Res Los Arcos, San Pedro Sula, Honduras

+504 2668 0303
FAQs about renting a car in Central America
What is the best rental car company in Central America?
Based on ratings and reviews from real users on KAYAK, the best car rental companies in Central America are Enterprise (6.8, 99 reviews), Alamo (6.6, 607 reviews), and rentalcars.com (6.4, 55 reviews).
How can I find car rentals near me in Central America?
Take a look at our extensive car rental location map to find the best rental cars near you.
The rates displayed include all taxes and fees for car hires for the class listed and were found by KAYAK users in the last 24 hours. Car hires are subject to change and may not be available on all car hires listed or dates of travel. Some car hire providers charge additional fees for other services (gps, infant car seats, etc.). Please check the car hire providers' sites.