While the holidays at home conjure up memories of long-held family traditions, those spent on the road are all about discovering new ones. It's true, spending the holidays abroad is an experience you'll never forget. From traditional adventures to the offbeat, KAYAK.sg has rounded up five unique holiday destinations to visit if you're planning to spend Christmas abroad this year.
Enjoy piñatas and ponche in San Miguel de Allende, Mexico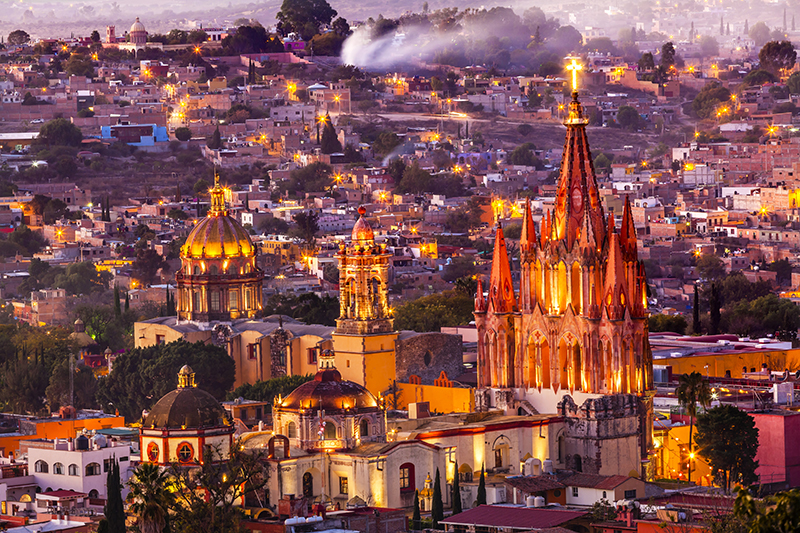 San Miguel de Allende, the Spanish colonial gem and cultural hot spot in central Mexico, is electric at Christmas, with theatrical processions around town, numerous Las Posadas re-enactments, fireworks, live music, and dancing in the main square, El Jardín. Everywhere you go, the holiday season is marked by robust flavours, colours and aromas. Seasonal food and goods become available, offering fresh experiences to even the most veteran of travellers. Be sure to sample ponche, a kind of Mexican hot toddy made of fruits and brandy, and the sweet bread, rosca de reyes. Because everything closes down on Christmas Eve and Christmas Day, book a room at a downtown inn, like the 18th-century villa Casa Shuck, to celebrate with other travellers.
Find cheap flights to Mexico Book cheap hotels in San Miguel de Allende
Tobogganing in Bern, Switzerland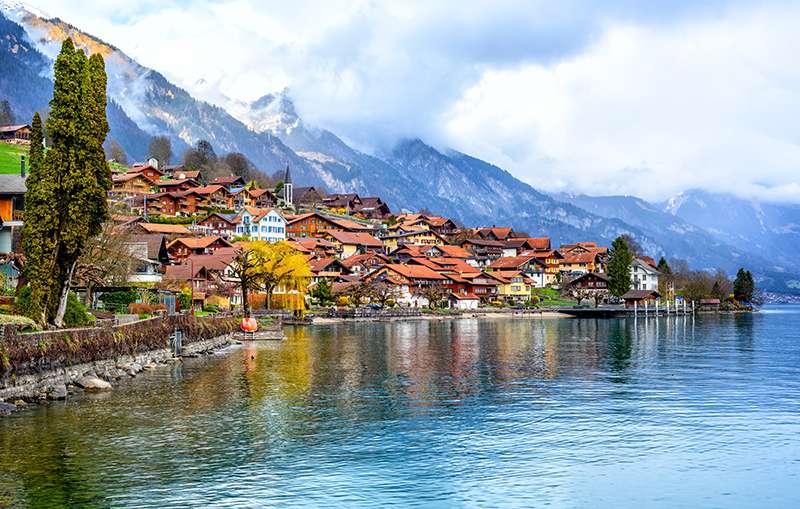 If you are looking for Christmas in a storybook, Bern has it all. Nothing says Christmas quite like the winter wonderland of Switzerland. The romance of Bern's medieval old town decked out in shining lights for the Christmas season is possibly unmatched in Europe. Christmas is the peak season for ski resorts, and everything in the mountains should be open on the 25th. There are lively Christmas markets, plenty of cosy cafes, and lots of shopping for the Christmas gifts for your loved ones. Apart from that, do hit the slopes of the Gurten for the best tobogganing!
Find cheap flights to Switzerland Book cheap hotels in Switzerland
Stay in an igloo in Lapland, Finland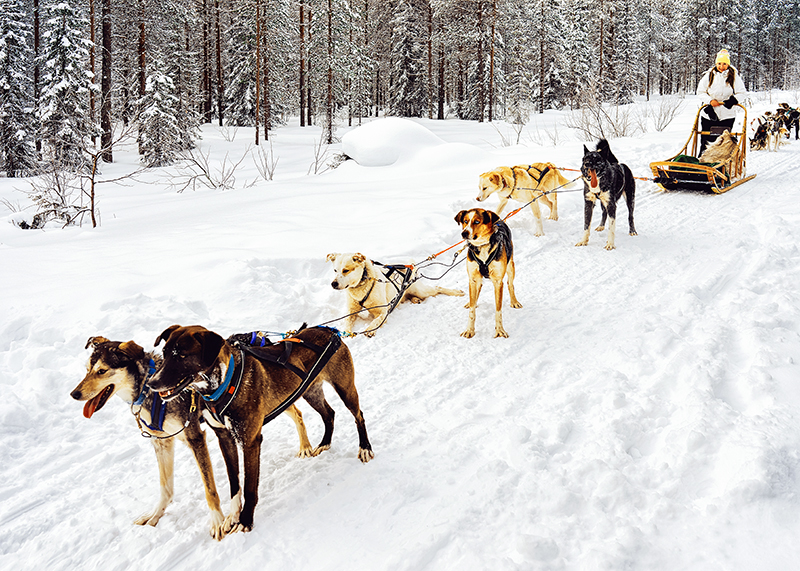 Looking up into the night sky from a heated glass igloo in Lapland, witnessing the beauty of the Northern Lights, it will feel like all your Christmasses have come at once. The igloos are surrounded by forest and offer magnificent views that stretch to neighbouring Norwegian Lapland. Home to Santa Claus Village, what better way to spend Christmas morning than visiting Santa & Mrs Claus, where elves serve warm drinks & gingerbread. Also, travel to a nearby reindeer farm to learn about the everyday life of the traditional Sami people. If adventure is more your thing, try a Husky safari, and discover the magnificent white wilderness with eager and friendly dogs.
Find cheap flights to Lapland Book cheap hotels in Finland
Drink Glühwein at the Christmas Markets in Munich, Germany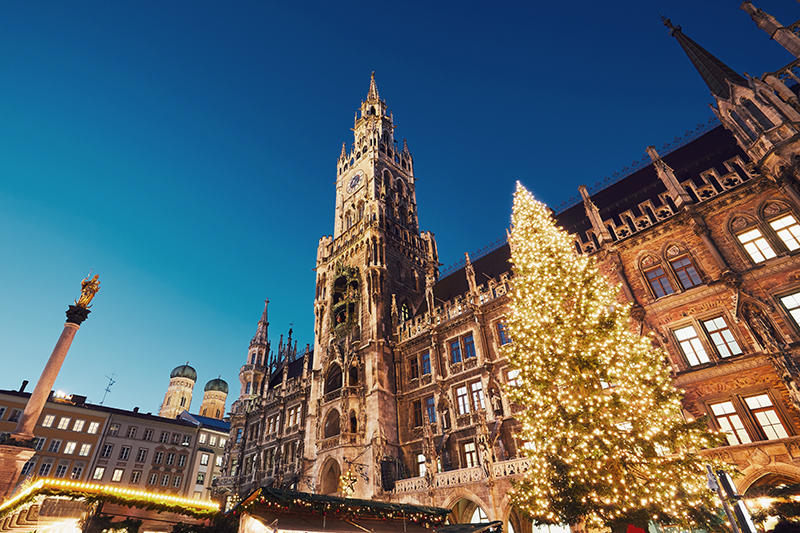 If you are spending travelling this holiday season and spending Christmas abroad in Munich, you are in for a real treat. Munich's famous Christmas market, the Christkindl Markt, is celebrated on the city's central square, Marienplatz, in the heart of the Old Town. A 30-metre high Christmas tree towers over traditionally decorated booths, which offer everything from Gluhwein (mulled wine) and gingerbread, to Bavarian woodcarvings, handmade toys, and glass crystals. Churches and cathedrals are filled with holiday singing and organ recitals, and Munich's shopping streets are decked out in sparkling Christmas decoration. And all that with the romantic backdrop of the snow-capped Alps – Munich is a wonderful city to enjoy the winter season. If you are after a little more of a party atmosphere, then Wintertollwood is the place for you.
Find cheap flights to Munich Book cheap hotels in Munich
Enjoy the Everland Christmas fantasy in Seoul, South Korea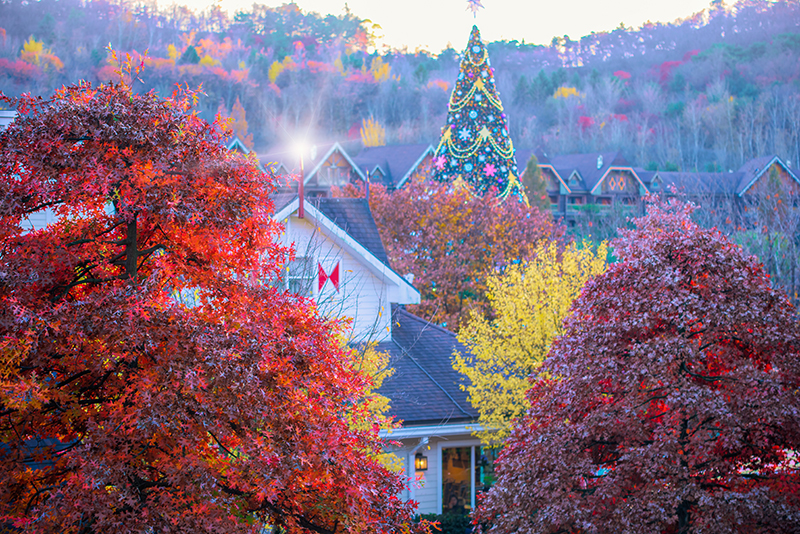 Celebrating Christmas in Seoul might be a little different than what you may know in other countries, especially Europe or the States. For Koreans, the festivities tend to be mostly for young romantic couples, as well as naturally being a religious feast for Christians. In any case, all the necessary ingredients come together to make the Christmas atmosphere in Seoul very special: it's chilly, often snowy, and night lights illuminate the city. A Christmas must is Everland, one of the most famous and largest amusement parks in Korea. The Christmas Fantasy and Romantic Illumination show hosted at Everland guarantees a fantastic display of lights and fireworks that are sure to have you immersed in the Christmas spirit. Santa Claus is also likely to make an appearance but rather than his traditional red attire, many will know him as the man dressed in blue.
Find cheap flights to Seoul Book cheap hotels in Seoul
You May Also Like: The best Christmas Markets Around Asia
*Note: These rates are based on search queries made on kayak.sg on 27th November 2018. The prices are quoted in SGD. Flight prices are based on results for a return economy flight search. Hotel prices are for double occupancy and include taxes and fees. Prices are subject to change, may vary, or no longer be available