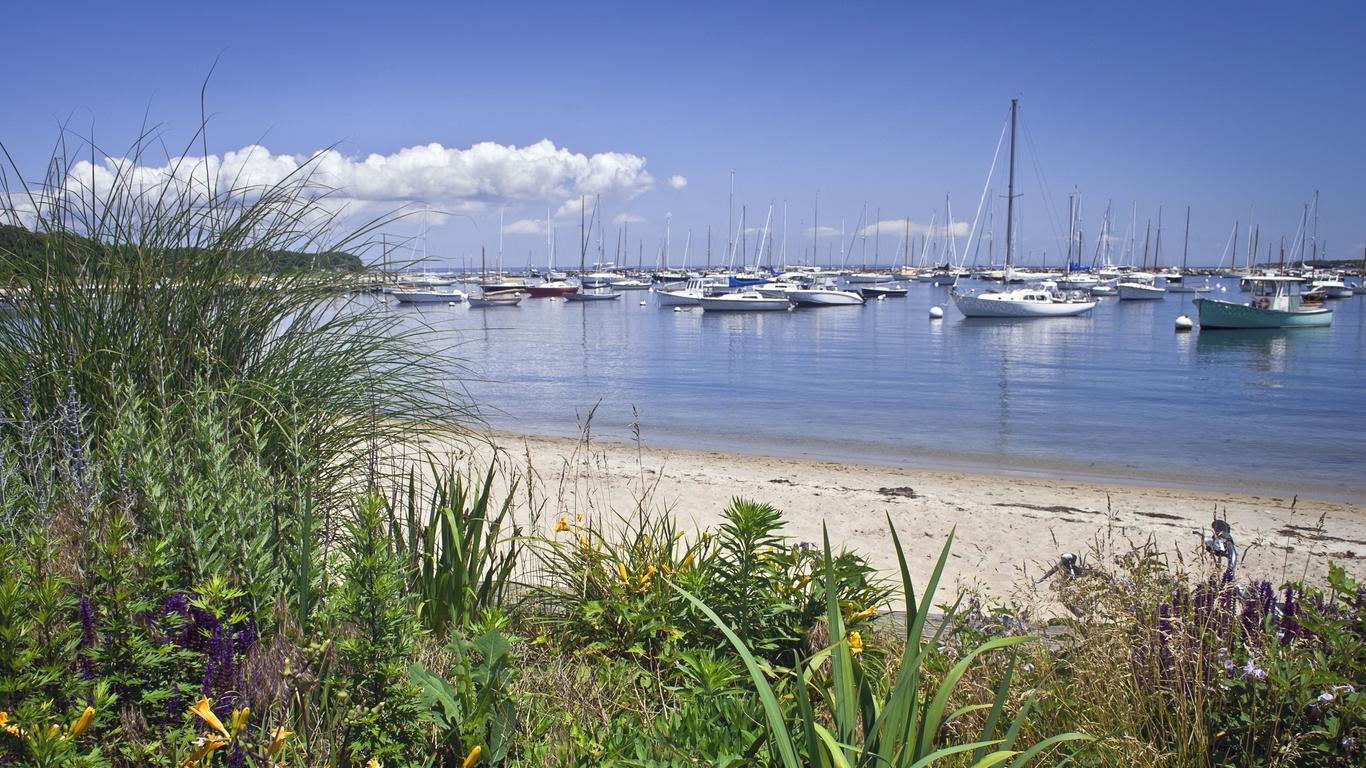 Latest Martha's Vineyard Hotel Deals
If you're looking to savor the local cuisine in Martha's Vineyard, consider staying around Menemsha. This neighborhood is the seafood hub on the island, featuring fish markets and dining options that serve Martha's Vineyard's best seafood cuisines. Reserving a spot at Mansion House Inn and Spa is well recommended, only a few strides from the various eateries on the island. Moreover, the establishment features an onsite restaurant and minibar where you can treat your tastebuds with Martha's Vineyard-style specials.
For spectacular views, consider booking a hotel in Aquinnah. This Martha's Vineyard town, amid its various treasures, provides a great vantage point for beautiful over-water sunsets. Also, Aquinnah is home to the picturesque Aquinnah cliffs, boasting some of the most scenic turquoise waters views on the island. The cliffs also feature trails to the highest point, where you can glimpse the historic Gay Head Light and the neighboring islands. To better explore this iconic landmark, consider booking a room at West Tisbury Inn, a few moments away.
Art lovers will enjoy staying at West Tisbury, home to the Field Gallery and Sculpture Garden. This gallery provides a welcoming, inclusive, and evolving exhibit space for contemporary artworks from upcoming and renowned artists. The Field Gallery boasts three exhibit spaces showcasing diverse artworks, including sculptures, paintings, jewelry, photography, among others. Staying at Lambert's Cove Inn Farm and Restaurant is a great fit for exploring the arts scene in the town.