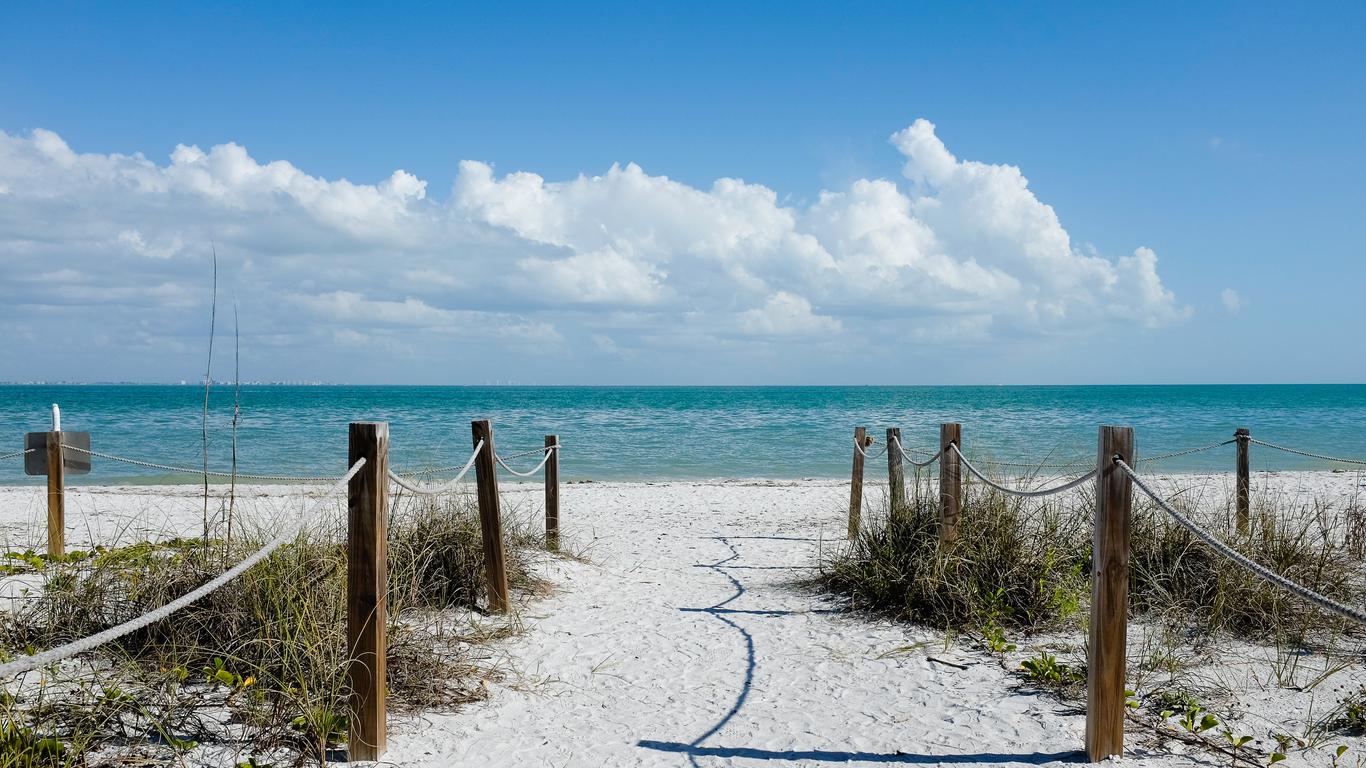 Latest Sanibel Island Hotel Deals
MOST POPULAR
Sanibel
3 stars from S$ 193
4+ stars from S$ 48
Captiva
3 stars from S$ 206
4+ stars from S$ 423
If you're an avid bird watcher, book a stay close to the J.N. "Ding" Darling National Wildlife Refuge. It is one of the most popular spots in Sanibel Island for watching tall wading birds, including egrets, herons, and ibis, and occasionally, the roseate spoonbill. West Wind Inn on Sanibel Island is one of the best hotels, only minutes away from the sanctuary, and an ideal place to stay if you're visiting the region for bird watching.
The Sanibel Lighthouse is one of the most famous sights on Sanibel Island. If you're looking to gain some insight into this historic 112-foot-high lighthouse, consider booking a stay at Tarpon Tale Inn. It is only 2min from Lighthouse Beach Park and Sanibel Lighthouse, convenient for people visiting these attractions.
Stay close to the water if you're visiting Sanibel and Captiva Islands on a shelling mission. Staying by the beach allows you to time the low tide, which is usually the best time for shelling. As a general rule, you'll find smaller shells at the lighthouse end of the island chain and larger shells nearer Captiva. On the lower end of the island chain, some hotels you could consider are Seaside Inn and Sunshine Island Inn. A great by-the-beach hotel in Captiva is South Seas Island Resort.