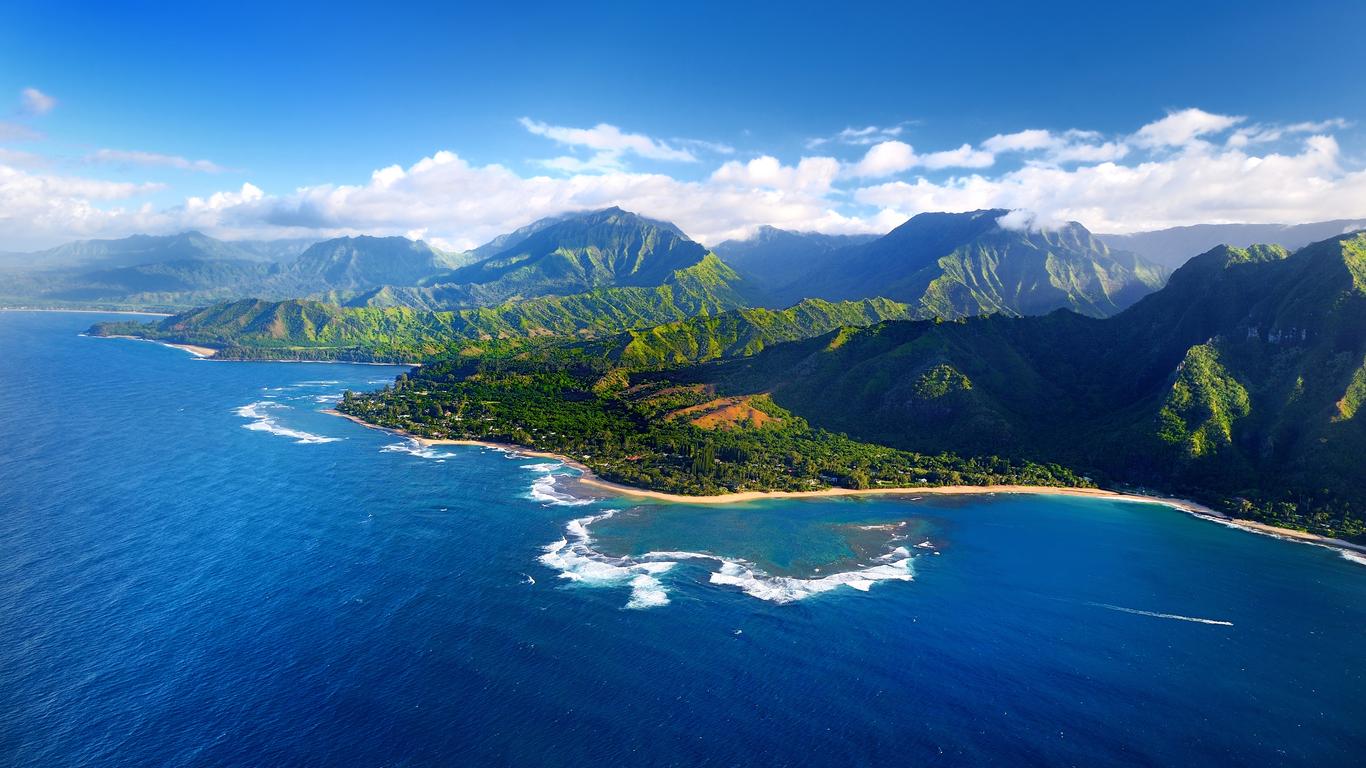 Latest Kaua'i Hotel Deals
Known as the Garden Isle, Kaua'i offers a range of relaxing hotels to choose from. For those that plan on exploring the entire island of Kaua'i during their stay, a great place to set as a base for your stay that offers a lot to do and has a central location is the city of Lihue. The Tip Top Motel Cafe & Bakery offers a central location in a unique setting, also there is a working bakery in the lobby that offers all of their creations for sale to visitors.
If you're bringing the entire family along on a trip to Kaua'i, a great spot for them to stay is at The Grand Hyatt Kaua'i Resort & Spa. The restaurants here offer great menu options for kids, plus there is a full-size pool and a waterpark that your kids are going to love. You even have the option to go kayaking during your stay here.
If you're looking for a location on Kaua'i that is a little quieter and away from the main city of Lihue, make the trip to the tiny town of Princeville in the northern part of the island. A couple of recommended hotel choices here include The Cliffs at Princeville and The Westin Princeville Ocean Resort Villas.
Kaua'i has a reputation as a great place for a romantic getaway. If you're a couple that is looking to make a trip to this beautiful garden island, a top choice for a place to stay would be The Westin Princeville Ocean Resort Villas on the southwestern shore of the island. You can book a hotel that fits your necessities through KAYAK.
A popular event that happens every July in Kaua'i is the Koloa Plantation Days Celebration. During the celebration, Koloa Town becomes a gathering place for both entertainment and food as well as a parade that honors Koloa's multicultural heritage. The Koloa Landing Resort makes a nice place to stay for this event.