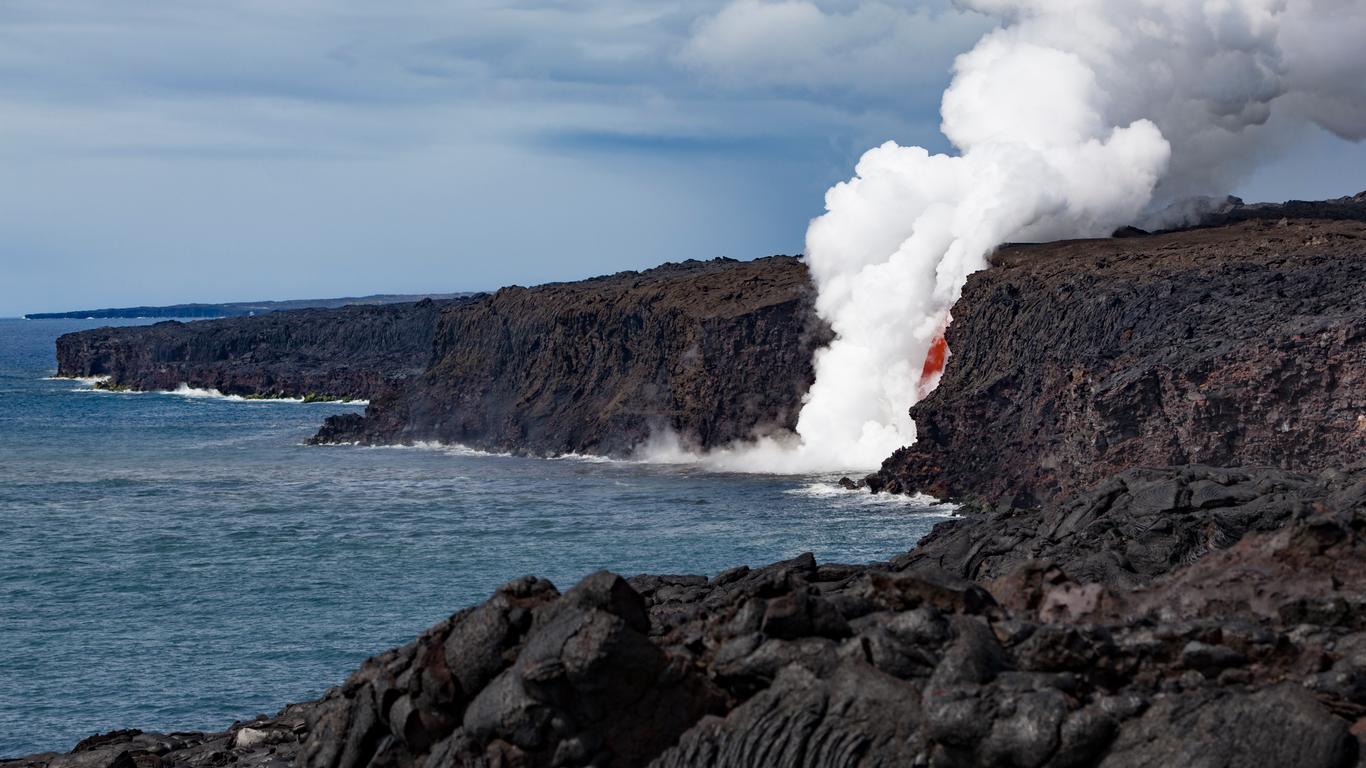 Latest The Big Island Hotel Deals
Those that enjoy learning about history will want to spend a few days visiting the city of Kailua-Kona. You'll never run out of things to see and do in this town, whether it's visiting the Kaloko-Honokōhau National Historical Park or exploring the Hulihe'e Palace. There are quite a few lodging options to choose from, including the chic Royal Kona Resort which provides guests with access to a private beach.
If you primarily would like to spend your time in nature, Hilo is a great city for you to visit. It's known for having lush greenery and beautiful waterfalls, making it a convenient region to go hiking or to look for wildlife. It will also put you just a short drive from the Hawaii Volcanoes National Park. You can always book a room at the Shaka Shak Garden Inn, which is conveniently placed in the city center.
For a particularly unique experience, consider spending part of your trip in ​​Waimea, which is popular for its horseback riding, cowboy culture, and pasture lands. It's home to the Parker Ranch, which was once the biggest ranch in the United States and is still open to visits. If you stay at the cozy Castle Waimea Country Lodge, you will be around 5min from both the ranch and Waimea Park.
To enjoy a romantic getaway with your partner, head to the charming and scenic town of Kapaau. As it is a quiet and secluded area that is famous for having beautiful views of the ocean and surrounding region, it's the perfect place to spend some quality time with your significant other. The Hawaii Island Retreat is placed directly next to the ocean and is a stylish lodging choice.