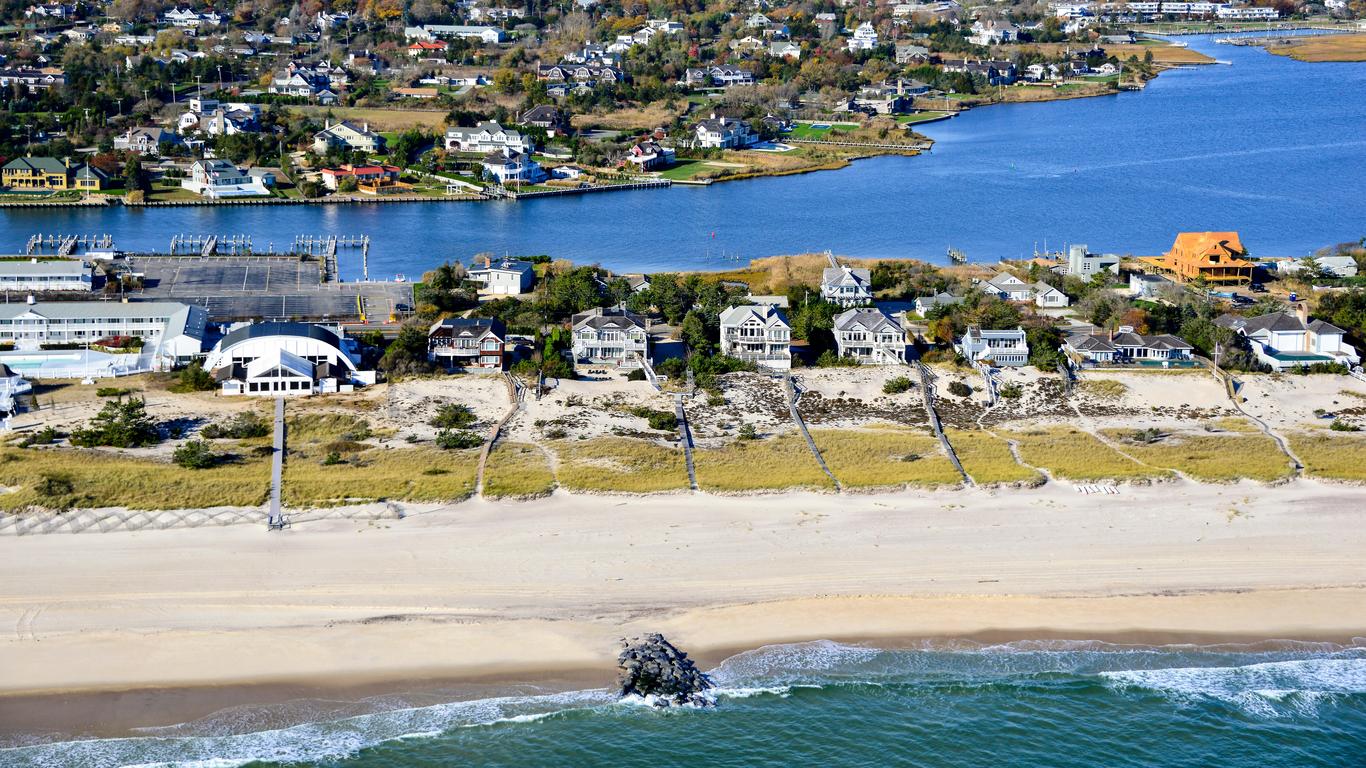 Latest The Hamptons Hotel Deals
For those visitors that plan on traveling throughout the Hamptons during their trip to this area, a great central location to make as a base for your travels is the city of Southampton. It offers easy access to Highway 79, which can get you to many locations in the area, plus there's plenty to see and do in the town as well, including plenty of restaurants, cafes, and popular nightlight options.
The Hamptons are a popular destination for couples that want to get away on a romantic vacation. One of the quietest and romantic parts of the Hamptons is at the end of Long Island in the area of Montauk, which offers great beaches, a state park, as well as the Montauk Lighthouse Museum. Gurney's Star Island Resort & Marina has a central location right on Lake Montauk and is recommended for couples looking for a comfortable stay. You can book a hotel that fits your necessities through KAYAK.
The Hamptons are a popular spot for family vacations. Quite possibly one of the best hotels for the entire family is the Hyatt Place Long Island East End. Some of the family-friendly amenities you will find here include both an indoor and outdoor pool, canoes, kayaks, bicycles, and paddleboards. In addition, the hotel is close to the Long Island Aquarium and the Splish Splash Water Park.
If you're going to be making the trip to the Hamptons in early September to the End of Summer Soirée in The Hamptons, it's best to make sure you reserve rooms at least 30 days before the event. The Hero Beach Club has a location close to this event, and it's just a short drive from Montauk Point and Kirk Park Beach.