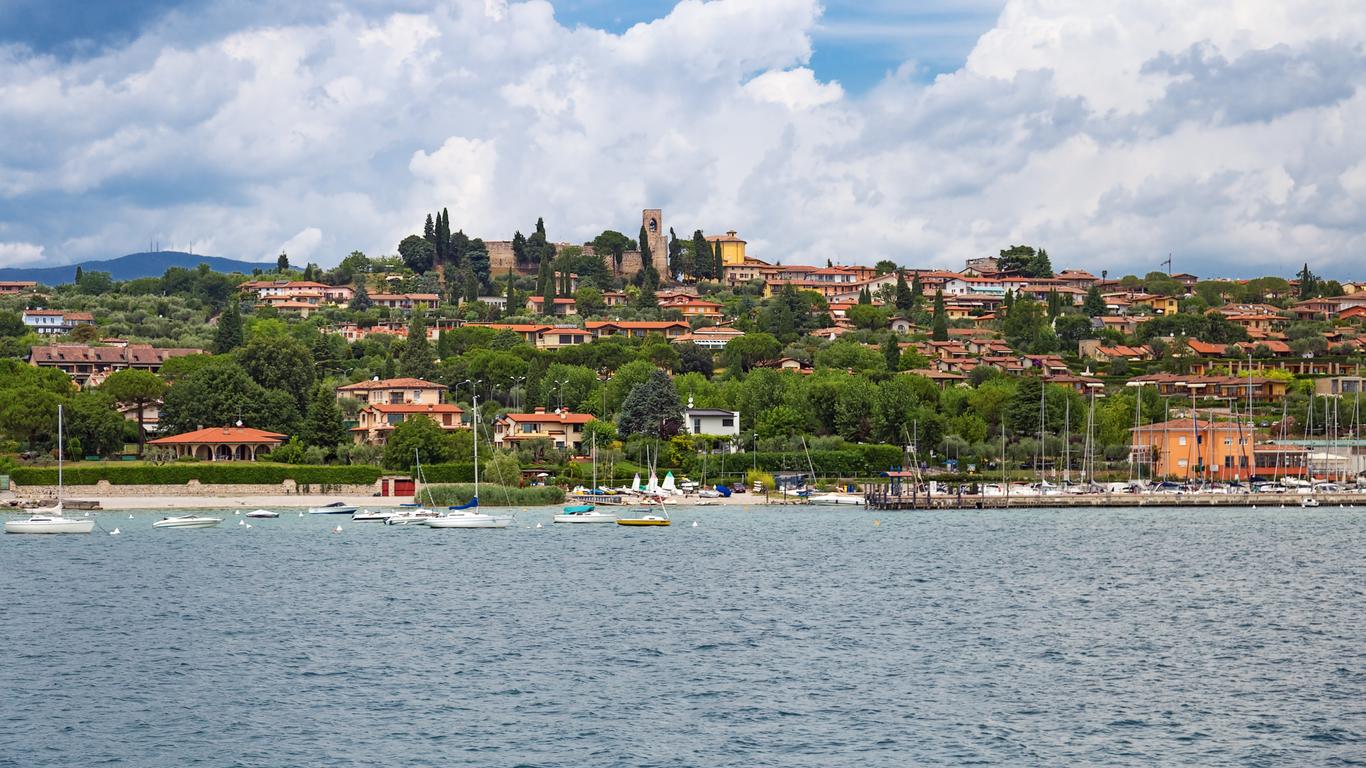 Latest Lake Garda Hotel Deals
When booking accommodation in the Lake Garda region of Italy, you will be situated at the foot of the Alps, with the famous lake before you. You may be looking for accommodation that is close enough to enjoy lakeside and mountain views, and there are a multitude of hotels to choose from. For high-end stays, consider the luxury of Panoramic Hotel Benacus for a no-expenses-spared trip of a lifetime. Alternatively, you can find top-quality hotels such as Hotel Portici, Du Lac Et Du Parc Grand Resort or Bellariva.
If you would prefer a quiet holiday with the solace of your own private party's company, you can find several unit-style accommodation choices that will give you complete autonomy and a lock-up-and-go lifestyle. Appartamento Riva Del Garda, Gardainn Martini, The Nest and Appartamento Daniel are all suitable choices for units around Lake Garda that are close enough to walk to the lake or the surrounding town.
Lake Garda is a very popular European destination for wellness retreats and relaxation holidays. You will find many hotels have great spa facilities, which will provide amenities to relax and invigorate you with that extra dose of luxury thrown in. Grand Hotel Liberty has a spa, gym and pool to enjoy during your stay, or you could choose from others such as Hotel Oasi, Hotel Sole Relax & Panorama or Astoria Resort.
If you are looking for a couple's break or perhaps you're on honeymoon, there are some hotels in Lake Garda that are especially suited to couples who want to relax and enjoy quality time together. Villa Nicolli Romantic Resort is a good choice if you are looking for plush interiors, choice couple dinners, spa access and charming rooms. Hotel Lido Palace will offer great views of the lake from a high-quality palatial resort, which has pristine premises, a fully equipped spa and basically all the amenities a newly married couple could wish for.