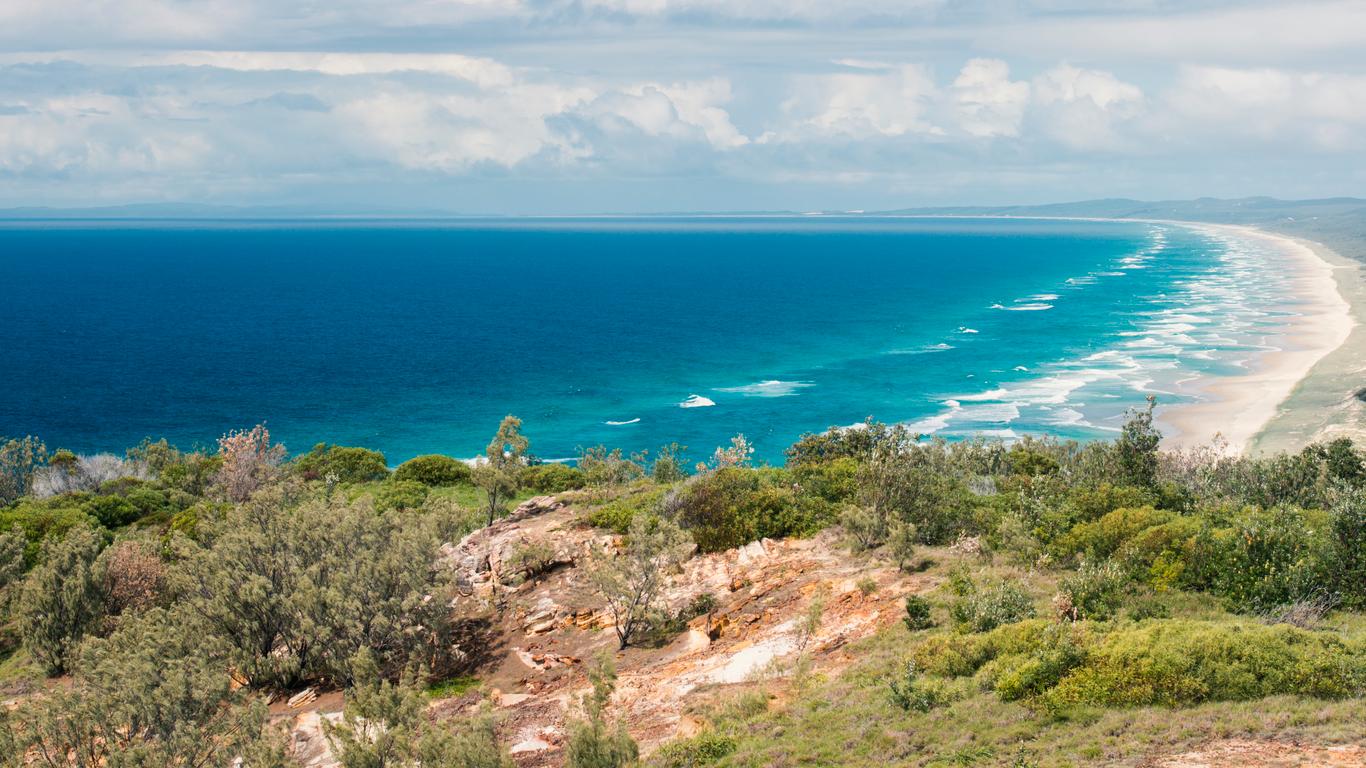 For cheap accommodation on Moreton Island, consider looking at campgrounds like Castaways Moreton Island. Here, you can find a range of accommodation options, including glamping tents and holiday units in a range of sizes. You'll be surrounded by nature, giving you a true taste of island life.
If you'd like to stay close to the ferry terminal on Moreton Island, consider booking your accommodation in Tangalooma. You can find plenty of units at Tangalooma Resort, offering ocean views, a pool, tennis court and easy access to the ferry terminal.
Those looking for luxury on Moreton Island may wish to consider one of Tangalooma's modern holiday rentals, like Moreton Mansion Tangalooma. This large and spacious house offers sweeping views of the bay from its large balconies. It offers spacious rooms, a pool table and games room.
If you'll be visiting Moreton Island with a large group of friends, consider a stay at one of the region's many spacious holiday homes. Spots like Kiarabilli in Bulwer or Deep Blue 20 in Tangalooma offer ocean views, with multiple bedrooms and bathrooms to ensure the whole group is comfortable. 
What Moreton Island hotel guests are talking about