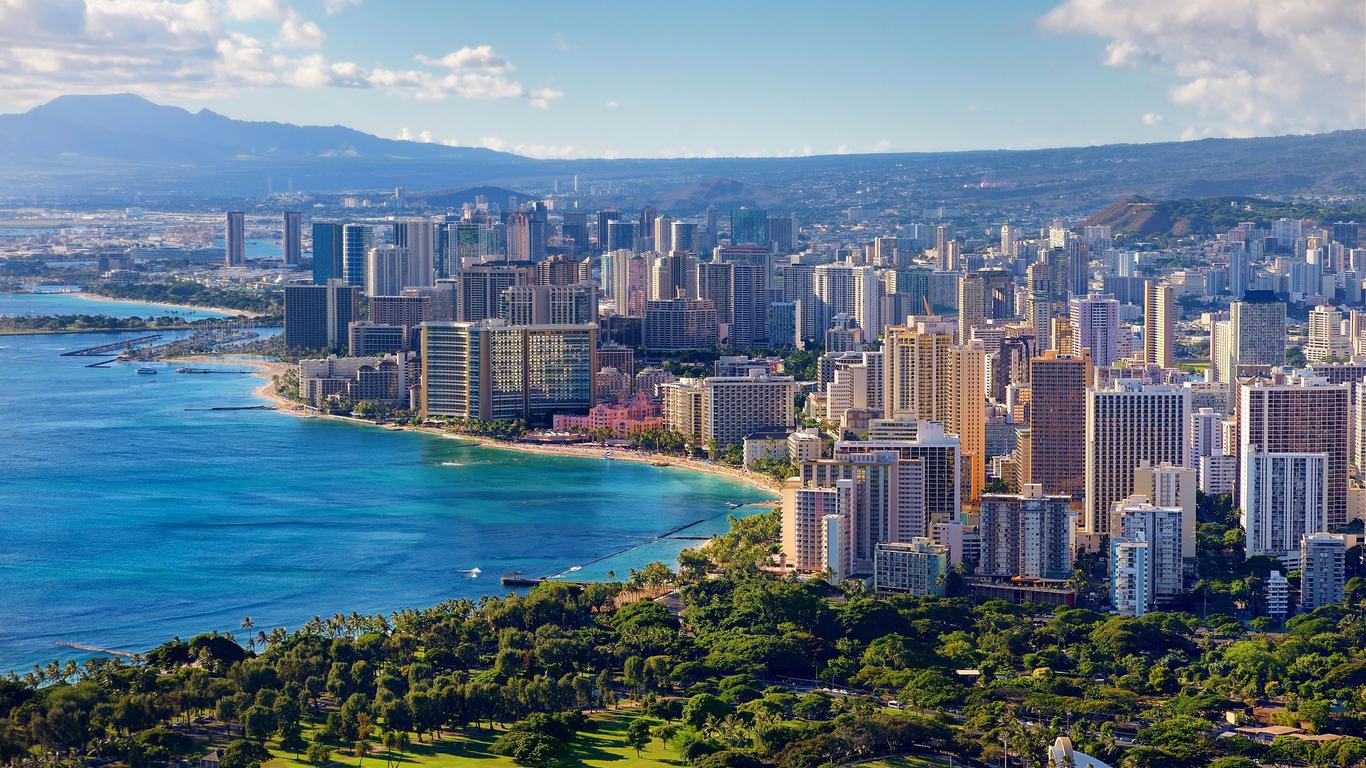 Because the island of O'ahu offers so many different activities and destinations for visitors, finding a good central location as a base for your travels is a must. The city of Honolulu makes a good place to stay because it offers plenty of things to do yet it is still very convenient for getting to other places on the island. The Pagoda Hotel and The Waikiki Monarch Hotel make good hotel choices in this area.
O'ahu is a great place to take the entire family for a vacation but quite often families do not want to deal with all of the hustle and bustle you may find in Honolulu. If you're looking for a place to stay that is a little quieter for families a great spot is just to the north of Honolulu near Kahe Point. A nice hotel choice here is Marriott's Ko'Olina Beach Club.
O'ahu has a reputation as a great romantic getaway for couples. A very popular spot for couples that want to get away from it all is on the north shore of the island. The Courtyard by Marriott Oahu North Shore is just steps from the beach and offers a nice restaurant for couples who visit here.
If you are going to be traveling to O'ahu during the week of Valentine's Day for Pow! Wow! Hawaii make sure you book your hotel rooms early for this very popular event that brings together over 100 international and local artists. The Aston at the Executive Centre Hotel is a popular destination that has a location in the neighborhood in Honolulu where this event takes place.
What O'ahu hotel guests are talking about