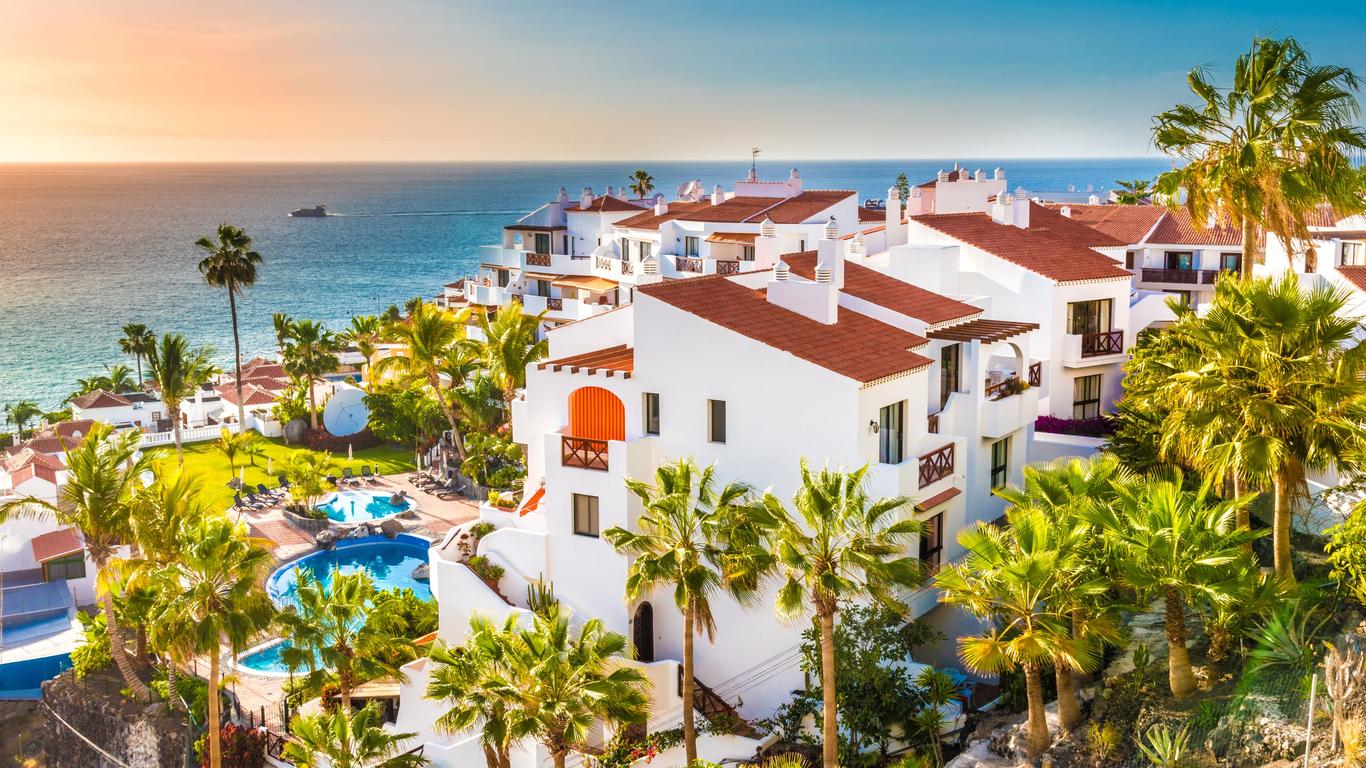 Latest Tenerife Hotel Deals
You can comfortably visit Tenerife throughout the year, as it has a very consistent climate. One time period when hotel bookings might be harder to find is during the school holidays, as there is more demand. If possible, you should try to avoid booking during this period, and, as a result, you will find that you have more hotels to choose from that are reasonably priced.
For families that are travelling with children, you might want to consider looking for hotels in Tenerife that are close to some entertainment, such as a water park. One of the most popular water parks, Siam Park, is on the south of the island, so you might want to begin your accommodation search there. An example of a hotel near here is Hard Rock Hotel Tenerife, which is about a 14min drive away from the water park.
If you are in Tenerife over the New Year's period, then you should know that on the 6th of January each year, the Spanish celebrate Three Kings Day. This is one of the most popular holiday dates on the Spanish calendar, so you will likely find that hotel bookings are more expensive and harder to find. You might want to avoid booking a hotel during this time, or at least book as far in advance as possible.
A great way to enhance your holiday in Tenerife is to book a hotel that has spa facilities. Most of the hotels that offer this are coastal resorts, rather than those inland, so you should begin your search by the beach. For example, Garahotel is an accommodation in Garachico that offers a spa, sauna and massage facilities.