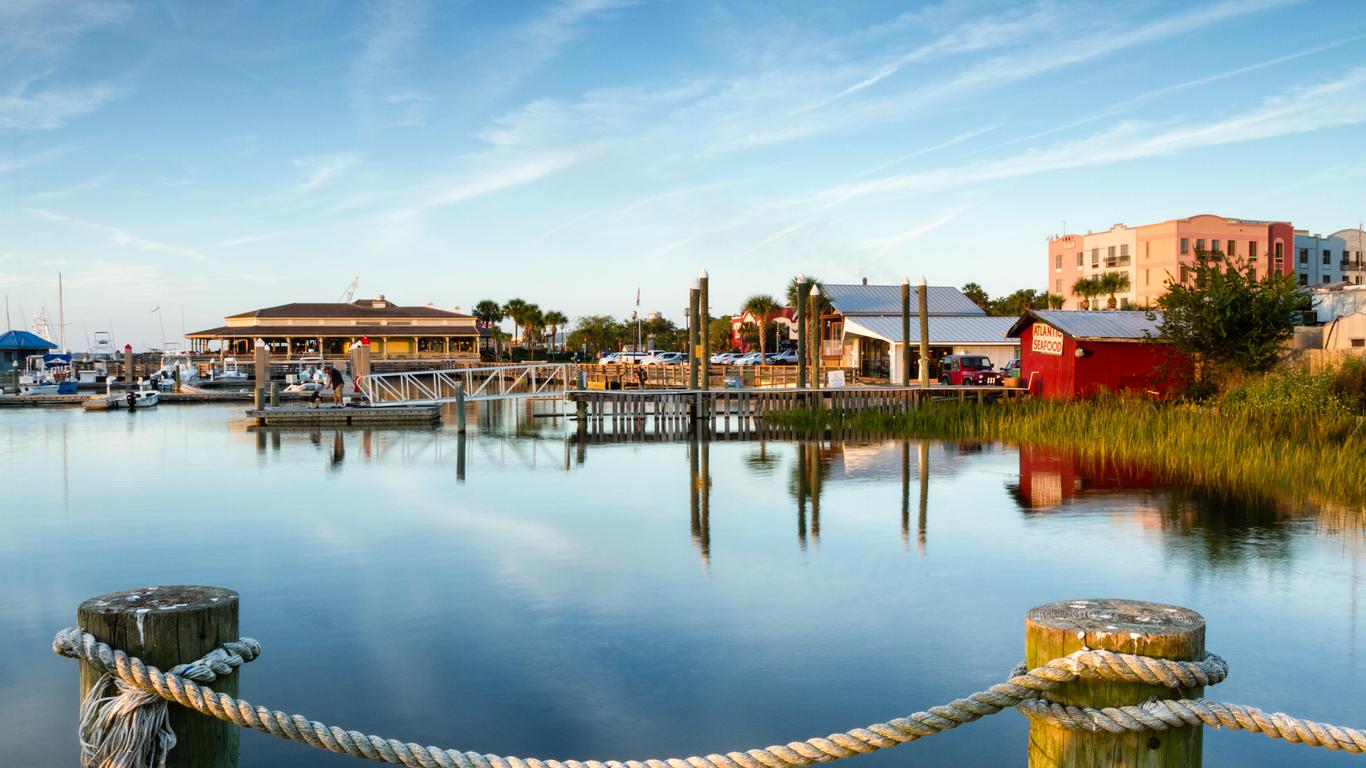 Fernandina Beach is undoubtedly the best place for people who enjoy outdoor activities. Some of the activities available at Fernandina Beach include kayak tours, horseback riding, skateboarding, and fishing. One of the best hotels in Fernandina Beach is Home2 Suites by Hilton Fernandina Beach Amelia Island. This is an eco-friendly hotel a short distance from the popular activity sites in Fernandina Beach and a short walk from the beach. The hotel offers a solar-heated pool, a fitness center, a business center, a daily complimentary breakfast, a lounge area, and a beautifully landscaped garden with indigenous trees, flowers, and plants.
North Amelia Island is an art and history lovers' haven. It's home to several art galleries and historical sites, with places like Island Art Association, Art on Center, Amelia Island Museum of History, Blue Door Artists, and Amelia SanJon Gallery, all situated here. SpringHill Suites by Marriott Amelia Island is the ideal hotel for art and history lovers due to its short distance to most art galleries and museums. It's located only 1.9 miles from Island Art Association and 2 miles from Amelia Island Museum. This all-suite hotel has a full-service restaurant, meeting and event spaces, an outdoor pool, a fully-equipped fitness center, beautiful ocean views, and offers guests daily complimentary breakfast.
Fletcher Avenue in Fernandina Beach is the place for you if you enjoy parks. Kids and park lovers are guaranteed to have a good time here, with several parks in the area like Sea Side Park, Main Beach Park, Peters Point Beach Park, and Egan's Creek Park. Seaside Amelia Inn, located 2.1 miles from Sea Side Park and a short distance from the other parks, is ideal for guests visiting the region's parks. This beachfront hotel has an outdoor pool, a business center, meeting and banquet facilities, and offers guests complimentary newspapers in the lobby.