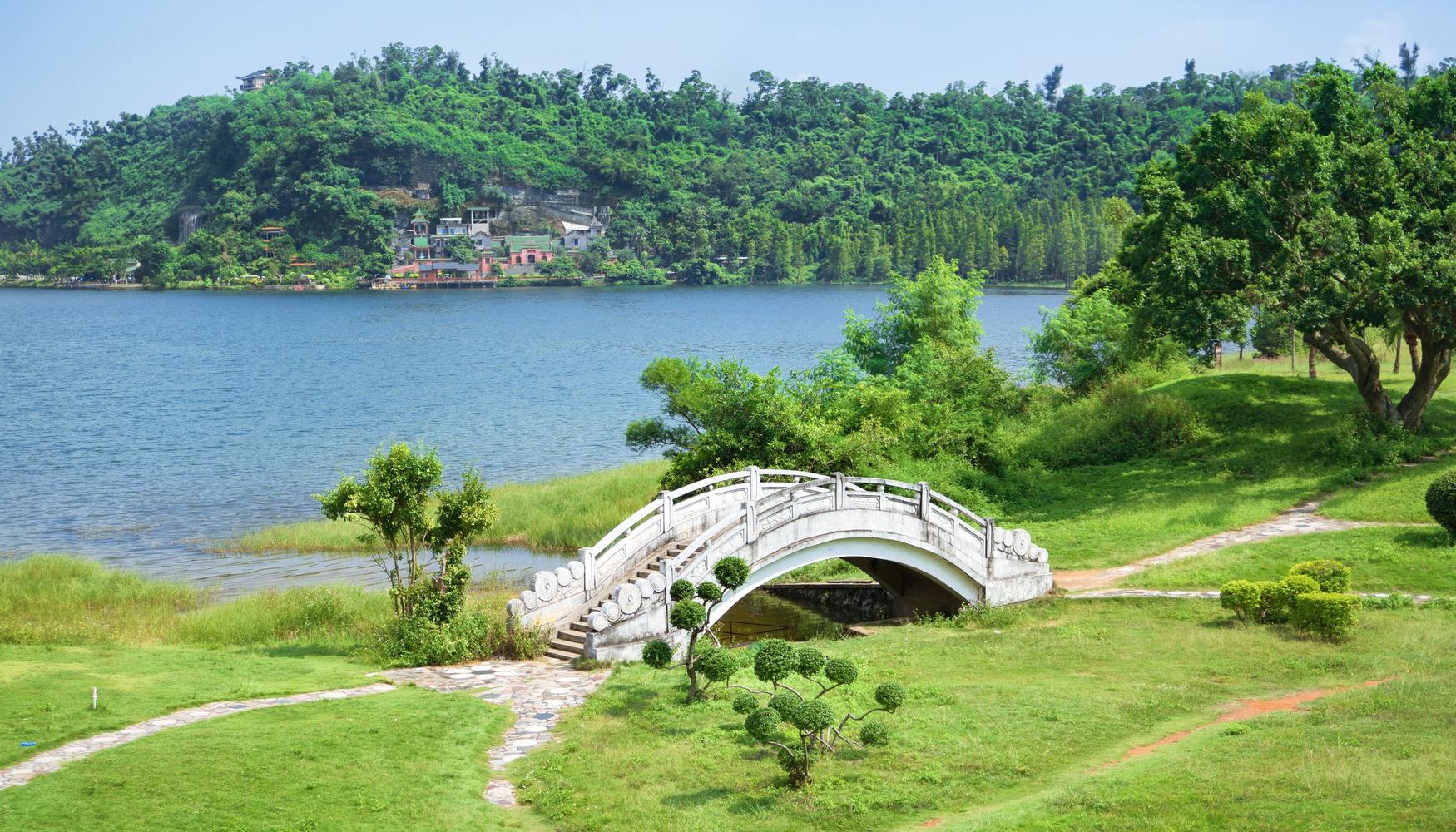 You're Going to Love Zhanjiang
Zhanjiang is a city of 7 million in the Guangdong province in the south of China, and has grown from being a small fishing port in the early 20th century, when it was occupied by the French. Today, some of those colonial buildings can still be seen.
Top 5 Reasons to Visit Zhanjiang
1. Donghai Island
Donghai Island is the fifth-largest island in China and has a popular holiday resort on its east coast. It is known for its 20 mile beach.
2. Colonial Architecture
View French colonial buildings, such as the Chamber of Commerce Center in Guangzhou Bay and the Calyon site.
3. Theme Parks
Zhanjiang has a number of theme parks, such as Zhanjiang Waterfront Park and Green River Wetland Park.
4. Haibin Hotel and Hot Springs
Enjoy a dining experience with a dinner buffet and a dip in the pools and hot springs.
5. Zhanjiang Museum
Learn all about the history of Zhanjiang and the people's struggle with French occupation.
When to Visit Zhanjiang
Zhanjiang has a humid subtropical climate, with mild winters and hot, wet summers. Fall through to spring may be a more pleasant time to visit.
How to Get to Zhanjiang
Plane
The city is served by Zhanjiang Airport (ZHA), which has a number of domestic connections and international flights from Hong Kong and Bangkok. A taxi into the city center costs ¥54, while the SBA bus costs ¥5.
Train
Zhanjiang has three train stations with extensive connections across China. The train from Guangzhou costs around ¥300.
Car
Zhanjiang is connected to Macau by the G15, while the G75 runs from Haikou in the south and Nanning to the northwest.
Bus
Zhanjiang has good national bus connections, and the fare from Hong Kong is ¥280.
Airlines serving Zhanjiang
Show more
Where to Stay in Zhanjiang
The Sovereign Hotel on Leshan Road offers five-star comfort with superb views across the bay, while the Jinxin Holiday Hotel on North Renmin Avenue offers budget rooms close to the Tropical Gardens.
Popular Neighborhoods in Zhanjiang
Zhongshan - this is a busy area in the city center with lots of accommodation and good shopping.
Fujiancun - this is a quieter lakeside neighborhood to the north of downtown, with pleasant green space.
Chikan - this is a modern and bustling part of the city, with wide boulevards and extensive commercial areas to the south of the city center.
Where to stay in popular areas of Zhanjiang
How to Get Around Zhanjiang
Public Transportation
Zhanjiang has an extensive bus network, with the main 2, 11, 12, and 22 services serving the north to south corridors.
Taxi
Taxis in Zhanjiang are plentiful and fairly cheap, with an initial fare of ¥5 and then ¥3 per mile.
Car
Visitors should remember that a Chinese license is required to drive in China.
The Cost of Living in Zhanjiang
Shopping Streets
Minzhi Road is one of the main shopping streets in the city, with lots of technology and fashion outlets.
Groceries and Other
A quart of milk in Zhanjiang will cost ¥9 and a loaf of white bread is also ¥9.
Where to Eat in Zhanjiang
Steakking Kitchen Production in the Chikan district offers Western-style cuisine, while Macau Street Food City on Shimao Plaza has good local dishes. You will pay around ¥16 for a meal in a cafe and ¥50 for a main course in an upscale restaurant.