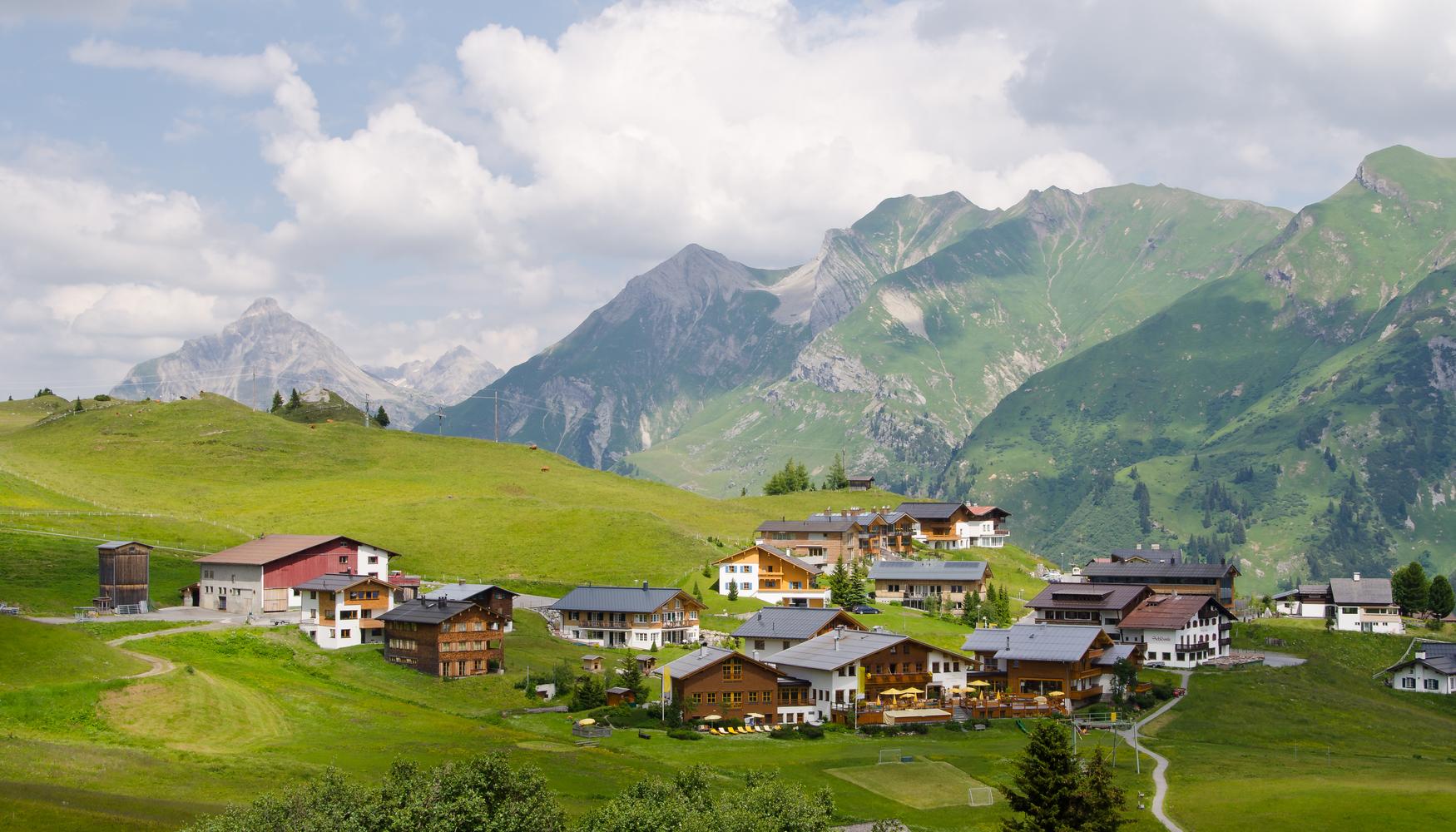 You're Going to Love Lech Am Arlberg
Lech Am Arlberg is a ski resort area in the Austrian Alps popular for its world-class winter sports and luxury all-inclusive winter lodges.
Top 5 Reasons to Visit Lech Am Arlberg
1. Abenteuerpark Schröcken
This adventure park is a family-friendly canopy walk between mountain ridges, with stunning views of the landscape.
2. Arlberg Mountain Range
These small hills are perfect for beginner ski students who can take lessons from instructors here through their resort hotels.
3. Museum Huber-Hus
Go back in time at this museum, which tells the history and show recreations of village life in Lech.
4. Bregenzer Ache
This river affords many fly fishing and hiking opportunities in the summer months.
5. Rote Wand
Rock climbers can take advantage of this mountain's sparse vegetation and challenging cliff faces.
When to Visit Lech Am Arlberg
The best time to visit is in the winter between December and March when the mountains fill with snow, affording some of the best slopes in Europe for skiing, snowboarding, and other winter sports.
How to Get to Lech Am Arlberg
Plane
The closest airport is the Innsbruck Airport (INN) 55 miles away from Lech Am Arlberg. Visitors will then have to transfer by private car to the Austrian Alps.
Train
Langen am Arlberg railway station is the closest train station around 9.3 miles from the main resort center. A one-way ticket from Innsbruck costs EUR26 and takes 1.5 - 3 hours, depending on weather conditions.
Car
Take the A12 74 miles west from Innsbruck to reach Lech Am Arlberg in 1.5 hours' driving time.
Bus
Arlberg Express offers direct transfers to Arlberg and Lech from Zurich airport. The journey takes around three hours and costs EUR50.
Airports near Lech am Arlberg
Airlines serving Lech am Arlberg
Show more
Where to Stay in Lech Am Arlberg
Kristiania Lech is a deluxe ski resort right on the main street with access to the most popular mountain skiing routes. Located just a bit farther up the slopes is Hotel Sonnenburg with refurbished rooms and modern decor.
Popular Neighborhoods in Lech Am Arlberg
Lech - this area in the downtown features several small tourist shops, restaurants, and hotels away from the main ski resorts.
Valluga - the cable car from Lech will take you to the top of Valluga Mountain, which crosses the states of Tyrol and Vorarlberg in Austria.
Lech Zürs - this area of the mountain ranges hosts the world's longest ski race every year.
Where to stay in popular areas of Lech am Arlberg
Most booked hotels in Lech am Arlberg
How to Get Around Lech Am Arlberg
Public Transportation
There are several snow lifts and shuttles operated by the Arlberg ski resorts, which are free for those staying at the hotels. Otherwise, there is no public transportation around Lech Am Arlberg.
Taxi
Taxi tariffs start at EUR4 and cost around EUR50 for a trip between lodges and downtown Lech.
Car
Rental cars around Arlberg are hard to find, and oftentimes the roads around the city can become closed down due to snow. Instead, try renting a car in Innsbruck on your way into the city for around EUR20 a day.
The Cost of Living in Lech Am Arlberg
Shopping Streets
Strolz department store sells upscale items like fine jewelry and haute fashion and is known as the "Harrods" of the region. The only other major stores are located within each resort, where visitors can buy snow gear, food, and other souvenir trinkets.
Groceries and Other
Spar is the main food store in Lech Am Arlberg. A dozen eggs costs EUR4.
Where to Eat in Lech Am Arlberg
Most resort hotels offer a half board of breakfast and dinner. However, Fux Restaurant+Bar+Kultur in downtown Lech is a 4.5-star establishment with an extensive wine menu. A meal here costs EUR150.